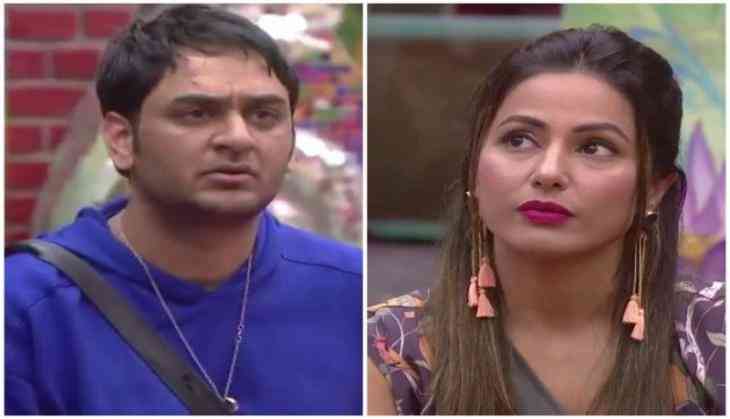 Hina Khan who is famously known as Kamolika from Kasautii Zindagii Kay 2 running at star plus has run into a cold war with her Big Boss ex-contestants who were her close friends. A few days ago Luv Tyagi who was a dear friend of Priyank Sharma and Hina Khan they were known as three musketeers of the show has deleted Hina and Priyank from his Instagram handle. He did not reveal why he is deleting them he just posted adieu to Hina Khan before deleting.
Recently, Vikas Gupta and Hina Khan met at Box Cricket League (BCL) match in Film City and gave cold looks to each other. During the whole match, they did cross each others paths but never tried to talk to each other. Hina's behaviour hints at Priyank and Vikas's fight that happen a few weeks ago at Hotel JW Marriott.
Yesterday, we informed you that something is fishy between Parth and Hina too as she gave a very cold 'Hi' to Parth her co-star from Kasautii Zindagii Kay 2. Everyone at match was left confused as to why the two are behaving in such a cold manner as soon the whole hall was gossiping about them and started joining the two ends and came to a conclusion that Priyank and Hina are hardcore buddies from day one since they appeared on Big Boss 11, so it is obvious that she will take her buddies side to give him support.
Though Hina and Vikas never shared any hatred since Big Boss 11 ended that doesn't mean they were very good friends. They only came together against Shilpa Shinde in the show and then parted ways.
Also Read-
Kulfii Kumarr Bajewala actress Shafaq Naaz expresses views on 'Halala As I Am A Muslim'