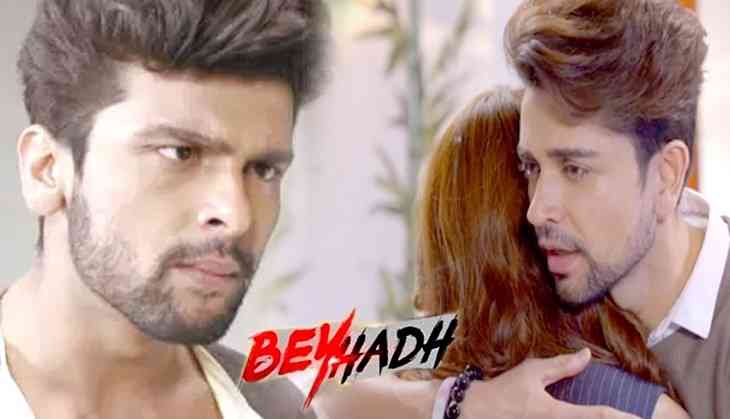 The popular daily soap 'Beyhadh' is in news these days but all for the bad reasons and because of its actor being involved in a rape case. Yes, we are talking about Piyush Sahdev, who played the character of Maya's (Jennifer Winget's) ex-lover named Samay. He has been arrested and has been booked for rape charges.
The investigating officer ahs also confirmed the case, as per reports by Indianexpress.com and said, "Yes, he has been charged with rape. An FIR was lodged against him on November 20. After investigations, we arrested him on November 22. He was produced in court on the same day and has been sent to police custody until November 27."
ALSO READ: Shocking! Jennifer Winget's co-star in 'Beyhadh' booked for rape
As per reports by a leading Entertainment portal, Bollywoodlife.com, Piyush was double dating with an actress and a creative person of 'Beyhadh'. He was also in news when he got divorced with his wife Akangsha Rawat. When he was asked about the divorce he told a popular portal, "Yes, we have been staying separately for some time now and are also heading for a divorce. Since the case is sub-judice, we are not allowed to speak about it. I don't want to get into any more details as of now."
Now, his co-star and the lead actor of Sony TV's 'Beyhadh' has also opened up about the same. As per reports by Pinkvilla, when Kushal was aksed about the actor and the rape charges, he told a popular portal that since it is the case of someone's life so the case should be investigated thoroughly.
ALSO READ: Jennifer Winget is apparently dating this person after divorcing Karan Singh Grover
Kushal, in the same interview, said, "This is a matter of somebody's life. His career, reputation, family… everything is at stake. I feel this matter needs to be investigated thoroughly. There are so many laws now made for the protection of women and rightly so, but they should not be misused. From what I hear, Piyush was living in with this woman for the last two months. This is not some random person he suddenly met. Nobody knows what transpired between the two. All I can say is that in any such case, we should wait for the police to investigate and the courts to decide, rather than jumping to conclusions about a person's character."
Meher Vij, who is Piyush's sister and was last seen in Bollywood movie 'Secret Superstar' was shocked to know about the same. When she was asked, she told a popular daily, "I have got to know this from you. When did this happen? I don't know anything at all."
ALSO READ: It's not only us but these 15 TV Celebrities are also die hard fans of Jennifer Winget
It will be interesting to see what new turn this case will take and we wish this case gets sorted quickly and the accused gets the punishment.