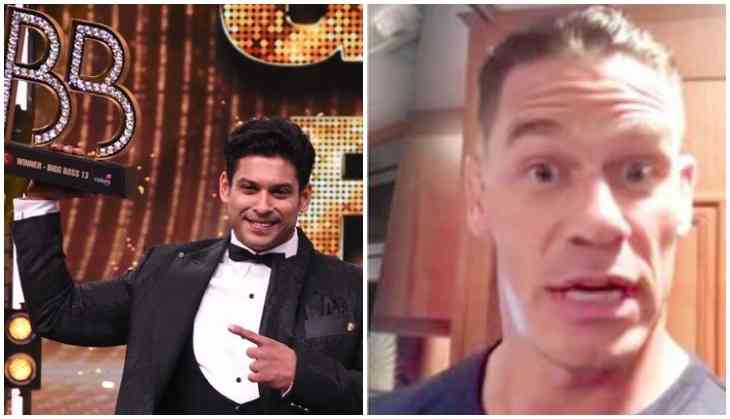 John Cena 'objects' to Sidharth Shukla winning
Bigg Boss 13 might have got over but it seems fans are yet not ready to overcome it. The show is hitting the headlines since Salman Khan announced Sidharth Shukla as the winner over Asim Riaz and fans are just not ready to accept Sid as a winner and are calling the show biased.
In this fan list, we have Asim's international fan John Cena, recently the Fast & Furious 9 actor took to his Instagram handle and posted a cryptic post that led fans to believe that even he is objecting to Sidharth lifting the trophy.
Cena shared an image of an animated character who can be seen saying " I object." As usual, actor didn't captioned the image and left it open for the viewers to guess. As soon as he uploaded this pic Asim fans started commenting that it's for Asim Riaz and the show is fixed.
Also Read: Radhe actor Salman Khan likely to quit Bigg Boss after makers declared Sidharth Shukla winner
Meanwhile, Asim who came on from the BB house on Saturday was overwhelmed when he got to know that he received support from John Cena while he was inside the house. Taking to his Instagram on Sunday he posted his pic with a caption which read, "Thankyou @johncena for the support. I am speechless when I saw you shared my picture on your Instagram. Huge Huge fan sir! Respect! 🙏🙏🙏💪💪"
Also Read: Bigg Boss 13: Colors TV clarifies over video claiming equal votes received by Asim Riaz, Siddharth Shukla in grand finale