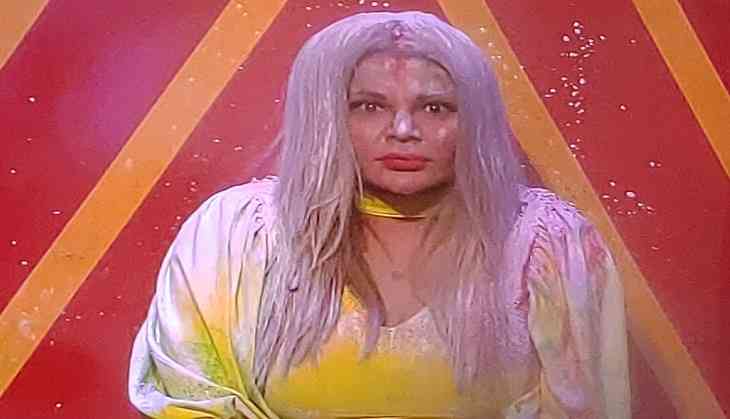 Bigg Boss 14 makers have tried their best to bring the show on track by bringing back its old contestant of the previous seasons like Arshi Khan, Manu Punjabi, Rahul Mahajan, Vikas Gupta, and Rakhi Sawant.
However, some fans of BB got upset after hearing that Arshi and Rakhi were entering the house. Now, it seems like people have changed their minds about Rakhi Sawant.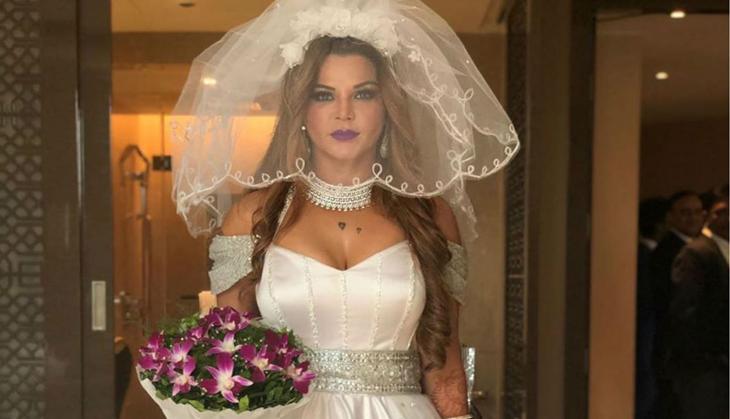 Bigg Boss 14 fans are finding Rakhi Sawant absolutely hilarious and extremely funny for her amazing activities in the house. She has been a complete entertainment package and added a new flavor to the show.
She can be seen enjoying all the fights in the house and also enjoying her gala time during her stay in the house.
Fans have called her a breath of fresh air in a boring house.
Some people had cringed when they heard that Rakhi Sawant and Arshi Khan were entering the house. But it looks like people have had a change of heart about Rakhi Sawant. People are finding her absolutely hilarious on the show.
Undoubtedly, Rakhi is stealing the show among all the contestants in the show.
Twitterati has been applauding the 'controversy queen' in the show. One of the social media users said, "Whoever be the winner, but I can claim #RakhiSawant is going to create a great space in our hearts! Even though Shehnaaz and Asim didn't win BB13 but they won our hearts, my gut says this time it is going to be #RakhiSawant I'm not comparing but #RakhiSawant is truly cute!"
Another wrote, "#RakhiSawant is extremely funny Face with tears of joy Sab sochte thee aggressive & devil character type hogi but scene palat gaya. She is too entertaining. #BiggBoss14."
Check tweets:
This part was so 😂😂😂😂#RakhiSawant is so cool pic.twitter.com/OQ6OIYBFpq

— Manesa ojha (@ManesaOjha) December 11, 2020
#RakhiSawant mimicking #ArshiKhan is a sight to watch😂😂 #BiggBoss14 pic.twitter.com/7jCHDle3GQ

— Hashma Noor (@NoorHashma) December 15, 2020
#RakhiSawant and #AbhinavShukla are whole mood of audience today✌️😂 watching fights of HMs with cups of coffee 😎 #BiggBoss14 pic.twitter.com/niCMlC0HtM

— Hashma Noor (@NoorHashma) December 15, 2020
Who is more entertaining in BB14 ? #RahulVaidya #RubinaDilaik #NikkiTamboli #EijazKhan #JasminBhasin #RakhiSawant #ArshiKhan

RT 🔁 Like ♥️
For Rakhi For Arshi pic.twitter.com/WHK78Nl2mh

— LOVETODECOR (@lovetodecor) December 16, 2020
Funniest moment ever 🤣#RakhiSawant #RubinaDilaik pic.twitter.com/UL0ODVHcDs

— 𝐊𝐡𝐚𝐛𝐫𝐢 (@Real_khabri1) December 15, 2020
Wtf 😂😂😂😂😂
damn funny! Rocking⚡⚡⚡#RakhiSawant #BiggBoss #Biggboss14 pic.twitter.com/R0wGatBqqa

— Tweeter (@joel_jef) December 10, 2020
According to the live feed of Bigg Boss 14, Rakhi Sawant is the new captain of the show. Now, it will be interesting to see how she will handle the house and add more fun to the show with her entertaining activities.
Also Read: You will die laughing after watching this hilarious rap video of Shehnaaz Gill!