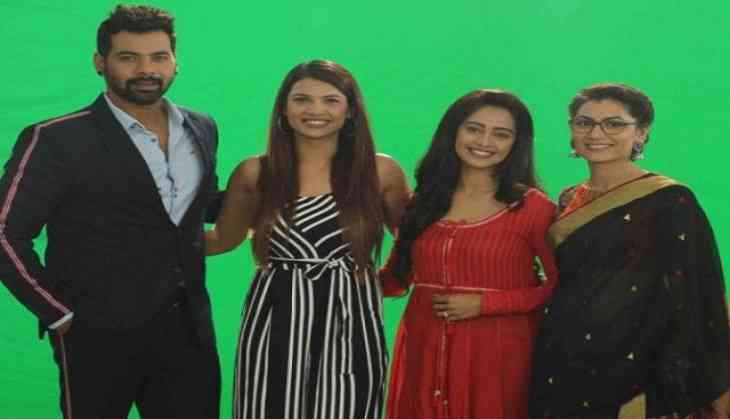 With the onset of the new week, comes a new TRP list that give users an insight of how their last week went and which show became the favourite of the audience and to our surprise yet again the popular ZEE TV show KumKum Bhagya has topped the BARC TRP charts for week 17, 2019. The show has broke all records of staying at the top of the list week after week. Sriti Jha and Shabir Ahluwalia's love-story post the 20 year generation gap and the story revolving around their daughters Rhea and Prachi played by Naina Singh and Mugdha Chapekar has been the audiences' favourite.
Talking about the rest of the shows in the list, it includes the spinoff Kundali Bhagya on the second position, Yeh Rishta Kya Kehlata Hai on the third position, Kulfi Kumar Bajewala on the fourth position and Naagin 3 on the fifth position. Meanwhile, check out the full report of the week here for yourself:
ALSO READ: Roadies Real Heroes: Shocking! Nikhil Chinapa calls gang leader Neha Dhupia 'clever fox' and here's what she did next!
HINDI GEC URBAN
1. Zee TV KUMKUM BHAGYA 6561
2. Zee TV KUNDALI BHAGYA 6490
3. STAR Plus YEH RISHTA KYA KEHLATA HAI 5788
4. STAR Plus KULFI KUMAR BAJEWALA 5547
5. Colors NAAGIN-3 5498
HINDI GEC URBAN (CHANNELS)
1. STAR Plus 467679
2. Zee TV 347374
3. Sony Entertainment Television 345604
4. Colors 341098
5. SONY SAB 311591
6. Dangal 238247
7. STAR Bharat 200614
8. Big Magic 187973
9. &TV 110436
10. STAR Utsav 70533
ALSO READ: Khatron Ke Khiladi 10: Surprise! These contestants have been approached for Rohit Shetty's show till now!
HINDI GEC (CHANNELS)
1. Dangal 1081105
2. Big Magic 797198
3. STAR Plus 692226
4. Zee TV 573404
5. Colors 508602
6. Sony Entertainment Television 461837
7. SONY SAB 424347
8. STAR Bharat 288020
9. &TV 137654
10. Sony Pal 127987
HINDI GEC
1. Dangal RAMAYAN 12471
2. Dangal MAHIMA SHANIDEV KI 11259
3. Zee TV KUMKUM BHAGYA 10989
4. Zee TV KUNDALI BHAGYA 10645
5. Zee TV TUJHSE HAI RAABTA 8731
HINDI GEC RURAL (CHANNELS)
1. Dangal 842857
2. Big Magic 609225
3. Zee TV 226030
4. STAR Plus 224546
5. Colors 167504
6. Sony Entertainment Television 116234
7. SONY SAB 112756
8. STAR Bharat 87406
9. Sony Pal 57575
10. DD National 44326
HINDI GEC RURAL
1. Dangal RAMAYAN 10228
2. Dangal MAHIMA SHANIDEV KI 9344
3. Dangal BABA AISO VAR DHUNDO 6506
4. Dangal SAIBABA 6010
5. Big Magic PARMAVTAR SHREE KRISHNA 5844
ALSO READ: WATCH: Neha Kakkar gives tough competition to Sapna Chaudhary by breaking record through her dance video on 'Hauli Hauli'