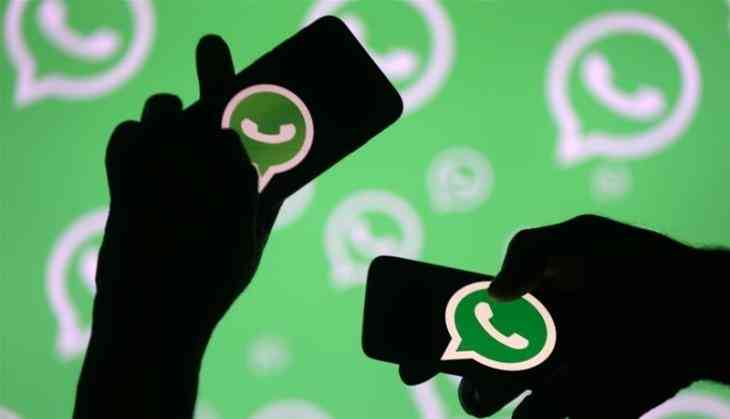 Facebook owned WhatsApp set forth that it has launched an updated group privacy setting globally. The new development, which essentially gives you an additional control for who among your contacts can add you to a group, was at first spotted for beta users.
The WhatsApp also late last month introduced an update for iPhone with the new privacy setting for select users. WhatsApp includes the new "My Contact Expect,,," option that replaces the previous "Nobody" option below the group privacy settings.
To locate the updated privacy settings for groups, you need to go to settings menu of your WhatsApp and then press Account > Privacy > Groups. You will there discover the My Contacts Except.. option that is placed next to the existing Everyone and My Contacts. This gives you an option to pick which of your contact can add you to a group on the instant messages.
If you have selected the new option from the updated group privacy settings, the admin who is restricted from adding you to a group will be prompted to send you a private invite via individual chat. You will have three days to accept the invite before it expires. This gives you an option to choose if you want to join the group.
However, the facebook owned app in April attempted to fend off spam groups invites on its platform by introducing privacy settings specifically for groups. The company, however, at that time launched a Nobody option to allow you to approve joining every single WhatsApp group to which you are invited.
Avoid being added to a group chat with people outside of your inner circle. 👯‍♀ Now you can have more control over who can add you to a group. To enable this setting, update to the latest version of #WhatsApp! https://t.co/tvpg5iZk62 pic.twitter.com/0j9dN31wqA

— WhatsApp Inc. (@WhatsApp) November 6, 2019
Nevertheless, WhatsApp has stated in a blog post that based on the feedback from the first rollout, it has swaped the existing Nobody option with the My Contacts Except option.
"This allows you to choose to exclude specific contacts or 'select all'. This update is rolling out to users around the world on the latest version of WhatsApp," the company wrote.
Earlier, WhatsApp introduced the improved group privacy setting to the iOS beta version 2.19.110.20 and Android beta version 2.19.298.
Furthermore, WhatsApp has now launched the updated group privacy settings to both Android and iOS users throughout the world. The change appears to be at hand via server side rollout.
AlsoRead: No talks between RSS chief Mohan Bhagwat, Uddhav Thackeray yet: Sanjay Raut
AlsoRead: AP: After farmer burns tehsildar to death, woman officer puts up rope barricade inside office