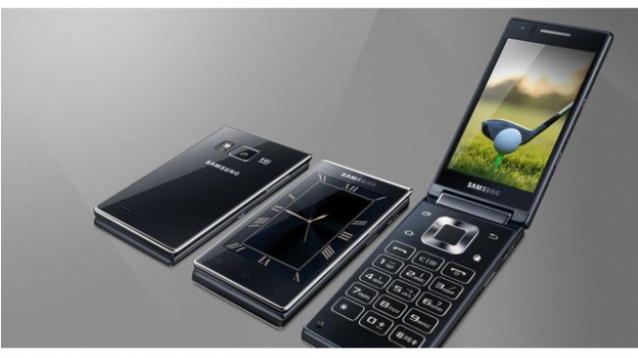 Samsung is not one to shy away from releasing multiple phone models at different points in a year. After releasing the Galaxy Note 5 and the Galaxy S6 Edge+, Samsung has gone retro with their new flip phone. For starters, it's the most powerful flip phone out there.
This comes after South Korean based LG Electronics released a flip phone earlier this month. The Verge asked LG as to why they still produce flip phones. LG came up with four different kinds of people who still use these kinds of phones:
Use their phone primarily for talking, not gaming or browsing.
Want their young children to be connected but not distracted by games.
Are generally older and are not comfortable pressing buttons on a screen or have trouble seeing the small keys on a glass display.
Need smart functions occasionally for looking things up and messaging.
Seems Samsung has taken the cue and gone ahead and launched a beast of a flip phone. The device, going by the name SM-G9198, will be powered by a Qualcomm Snapdragon 808 processor under its hood. This makes it much more powerful than many other handsets out there.
Apart from the Snapdragon 808, the phone comes with a 16-megapixel rear-facing camera. Selfie fans, don't worry, there is a powerful 6-megapixel camera on the front. There is a 3.9-inch Super AMOLED HD display, and it looks quite impressive.
The phone comes with a 2,020mAh battery, 16GB of storage expandable via microSD, the Android operating system running the show. This phone was launched in China, and looks like it won't be crossing borders for now.