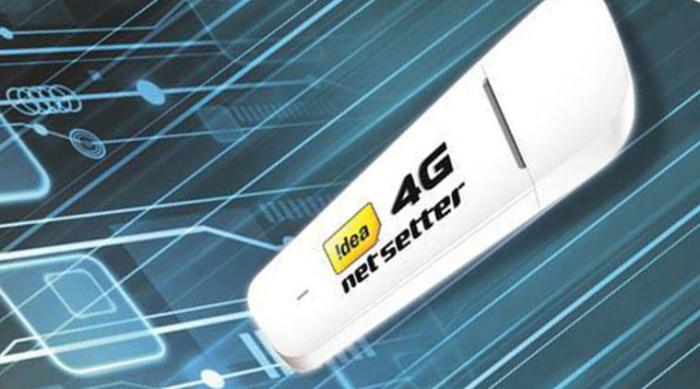 Idea Cellular has rolled out 4G mobile services in four more states of Madhya Pradesh, Chattisgarh, Punjab and Haryana.
Moreover the operator plans to launch the high speed services in the remaining three telecom circles Maharashtra and Goa, North East and Orissa by March this year.
The company on December 23 last year launched 4G services in four telecom circles of South India, covering parts of Andhra Pradesh, Telangana, Karnataka, Kerala and Tamil Nadu.
Idea said that it has launched "high speed 4G LTE services across four more states in India (covering three telecom circles) - Chhattisgarh, Haryana, Madhya Pradesh and Punjab.
With this launch, the company has expanded its 4G LTE service footprint to seven telecom service areas".
Idea's 4G LTE services will be available across 183 towns in these seven telecom service areas by January-end, the statement said.
"By March 2016, Idea 4G services will extend to three more key markets namely, Maharashtra and Goa, North East and Orissa, and by June 2016, Idea's 4G footprint will cover 750 cities across ten telecom circles," Idea Cellular Deputy Managing Director Ambrish Jain said.
Major towns that will be covered under the fresh launch includes Indore and Bhopal in Madhya Pradesh, Raipur in Chhattisgarh, Chandigarh, Firozpur, Hoshiarpur, Kapurthala, Moga and Pathankot in Punjab, and Ambala, Karnal, Hissar, Panipat, Rohtak and Sonipat in Haryana.
Other major towns including Gwalior, Jabalpur, Jalandhar, Muktsar, Patiala, Sangrur, Charkhidadri and Pinjore will have access to its 4G service by January 31.
The company will expand its 4G service to 84 new towns including Ambikapur, Bhilai, Bilaspur, Chhatarpur, Katni, Kawardha, Satna, Ujjain, Vidisha by March 2016.
Idea holds 1,800 MHz spectrum in 10 circles which it is using for 4G services.
Additionally, Idea has recently signed an agreement with Videocon Telecommunications Limited for acquiring 'Right to Use' 1,800 MHz spectrum under 'Spectrum Trading Agreement' in Gujarat and Uttar Pradesh (West).
"Post completion of this transaction, 4G services will be extended to 12 service areas, covering 75 percent of Idea's revenue base in the country," the company said.
Idea has 2.7 million 4G devices, nearly 4 percent of its subscriber base in these 7 telecom service areas, registered on its network, the statement said.
At present Airtel, Vodafone and Aircel are the other players offering 4G services. Reliance Jio Infocomm is expected to start commercial roll out of 4G services in March-April.