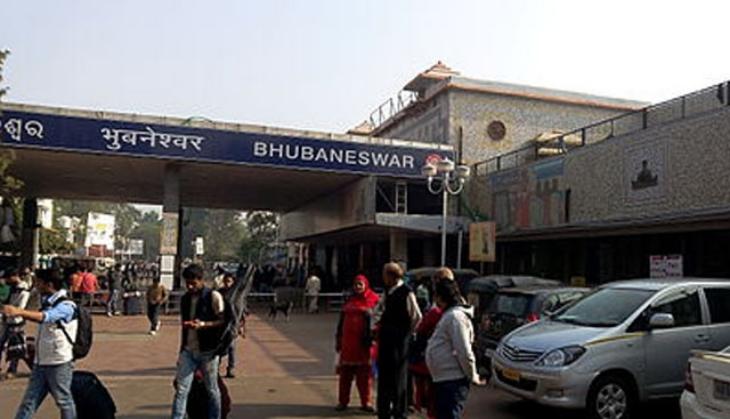 After Mumbai Central, RailTel, the telecom arm of the Indian Railways on 17 April launched high-speed public free WiFi service at Bhubaneswar railway station in partnership with Google.
Railway Minister Suresh Prabhu and Minister of State for Railways, Manoj Sinha, launched the WiFi service which is expected to benefit the 1.4 lakh visitors that Bhubaneswar station sees daily.
The Railway Minister also announced that similar service will be made available at Puri Railway Station ahead of Lord Jagannth's annual Rath Yatra in July this year.
The project will eventually be rolled out to cover 400 railway stations across India.
Protests over the Narla factory
The ministers also spoke about the protest by Congress workers outside the station against the reported move to shift the proposed rail wagon repair factory from Narla in Kalahandi district. The ministers slammed the former UPA government for having announced the project without making the requisite budget allocations for it. 
"We do, what we say. But, earlier, they (UPA government) announced the project without making budgetary provision". There was no mention of Narla project in the pink book. The announcement was made on political consideration," Sinha said.
"We are committed to the announcements made by us. This time during budget presentation, I have placed facts before Parliament on the work done by us as regard the announcements made in the previous budget," Prabhu said.
Stressing that no factory can be made by simply making announcements without required provisions, Prabhu said "we have said 100 stations will get WiFi service this year and we will do it. We do not make false announcements".
Noting that Odisha got a meagre Rs 719 crore in 2012-13 rail budget and Rs 812 crore in 2013-14, the Railway Minister said the amount for the state was substantially raised by NDA government and this year it is Rs 6,000 crore.
On the proposed Narla wagon repair factory, Prabhu had on 16 April announced that a joint working group will be formed to decide how to set up projects in Kalahandi and Ganjam districts, announcements for which were made by previous UPA government.
The group will decide what kind of projects could come up at Narla and Sitapalli of Ganjam if wagon repair factories are not economically viable in those places.