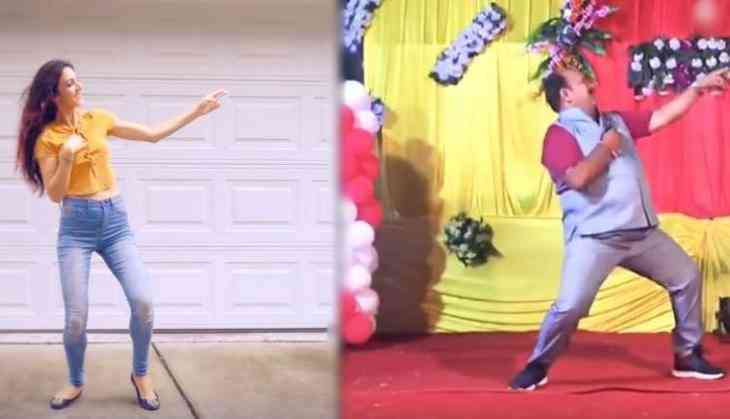 Dancing_Uncle (Indian Express)
The dawn of internet and advent of social media with it brought a complete revolution in the world of internet. Facebook, Twitter and Instagram have set in motion a new kind of vibrant and viral content to the palms of people, at the tip of their fingers.
People nowadays are doing craziest of the things to get most of the likes and views. We have witnessed from Priya Prakash Varrier to the latest dancing uncle, all of them have to shot to the fame overnight at a pace one could never be imagined, in a way that would have been impossible if it had not been the internet age.
Here is a list of some people who stars on the internet overnight:
1. Dancing Uncle
The dancing uncle, Sanjeev Srivastava has been the most talked about man on the internet last week. His great dancing skills on Govinda's chartbuster 'Aapke aa jaane se" has made him the cherry of the cake. His moves have gone so famous that people are now shooting their own videos trying to copy Uncle's steps, and sharing them.
watching it again & again.. And my smile is getting bigger & bigger!! This is true love.. living life to d
fullest at this age 🕺🎶😍🎀💝#professor #dance#SanjeevShrivastava pic.twitter.com/T0R3G9opxB

— Aditi Sharma (@Aditi_912) June 1, 2018
2. Somavati Mahavar
3. OmPrakash Mishra , Bol na Aunty Aau Kya
OmPrakash Mishra rose to fame with his video doing rounds on the social media. However, he was criticized for the offensive lyrics in his video and the intent behind those words.
4. Shahid Alvi Sid-Arey Bhai Bhai Bhai!
The video where he is trying to talk about the problems of the Nagarpalika made every Indian go "Arey bhai bhai bhai!
5. Priya Prakash Varrier
It would seem redundant mentioning her but how can one miss her. The Wink girl who also came to be known as the national crush on the Social media for her effortless amazing expressions.
Also Read: Philippines President who abused Trump now kissed a woman on stage for a book