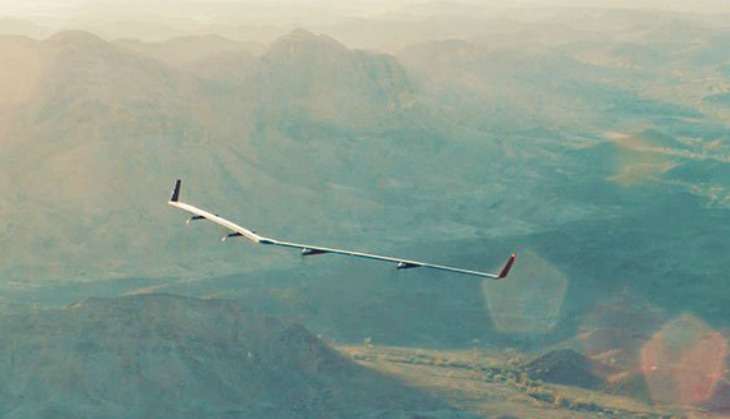 Facebook's internet beaming drone Aquila just had its first flight, and as Mark Zuckerberg sums it up, it is a huge milestone.
A Facebook note titled 'Aquila's First Flight: A Big Milestone Toward Connecting Billions of People', lends an insight into the development and the consequent launch of Aquila.
It reads:
Internet access can offer life-changing opportunities and experiences to all of us, but there are still 4 billion people without it. That's 60% of the global population. As many as 1.6 billion of those unconnected people live in remote locations with no access to mobile broadband networks, where implementing existing network technologies is so challenging and costly that it will take years to bring everyone affordable access. As part of our commitment to Internet.org, we formed the Facebook Connectivity Lab to build new technologies - including aircraft, satellites, and wireless communications systems - to help solve this problem more quickly.
Today Connectivity Lab announced a big milestone in this work: the first full-scale test flight of Aquila, our high-altitude unmanned aircraft. Aquila is a solar-powered airplane that can be used to bring affordable internet to hundreds of millions of people in the hardest-to-reach places. When complete, Aquila will be able to circle a region up to 60 miles in diameter, beaming connectivity down from an altitude of more than 60,000 feet using laser communications and millimeter wave systems. Aquila is designed to be hyper efficient, so it can fly for up to three months at a time. The aircraft has the wingspan of an airliner, but at cruising speed it will consume only 5,000 watts - the same amount as three hair dryers, or a high-end microwave.
Facebook's been flying a one-fifth scale version of Aquila for several months, but this was the first time they've flown the full-scale aircraft.
The note adds, "This first functional check was a low-altitude flight, and it was so successful that we ended up flying Aquila for more than 90 minutes - three times longer than originally planned. We were able to verify several performance models and components, including aerodynamics, batteries, control systems, and crew training. In our next tests, we will fly Aquila faster, higher and longer, eventually taking it above 60,000 feet. Each test will help us learn and move faster toward our goal."
In a video posted on Facebook , Zuckerberg says, "After two years of engineering, I'm proud to announce the successful first flight of Aquila -- the solar-powered plane we designed to beam internet to remote parts of the world. Here's the video from our first flight."
The flight took place before dawn in Yuma, Arizona. Facebook will keep testing Aquila flying higher and longer, and adding more planes and payloads.