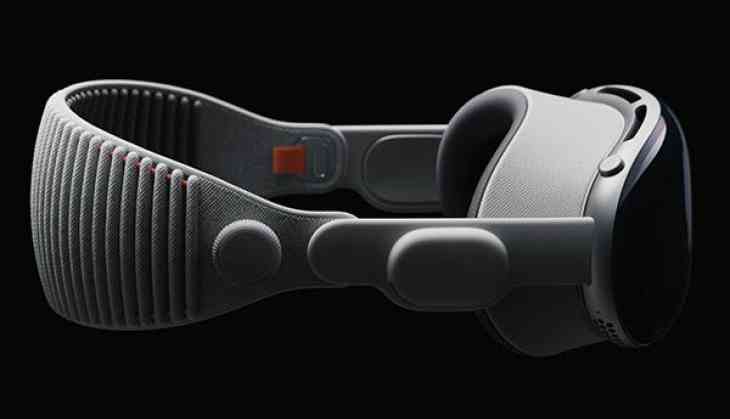 California [US]: Tech giant Apple launched its first augmented reality headset, Apple Vision Pro, at its 2023 Worldwide Developers Conference on Monday.
According to Variety, a US-based media outlet, the headset will be priced starting at $3,499, available starting in early 2024 in the U.S. (with other countries later in the year).
"I believe that augmented reality is a profound technology," said CEO Tim Cook, saying that Apple's introduction of Vision Pro will introduce people to new forms of "spatial computing" and comparing the product introduction to the way iPhone introduced smartphones to millions of people.
"Built upon decades of Apple innovation, Vision Pro is years ahead and unlike anything created before -- with a revolutionary new input system and thousands of groundbreaking innovations," Cook said.
"It unlocks incredible experiences for our users and exciting new opportunities for our developers," reported Variety.
Apple's Vision Pro uses eye movements and hand movements for navigation -- with no external controllers -- and also employs voice input.
Vision Pro uses a feature Apple calls EyeSight that shows a wearer's eyes if they're in augmented-reality mode as opposed to fully immersive VR mode.
The headset also includes Apple's first 3D camera, for capturing spatial video and photos and can serve as a "personal movie theatre" with support for Apple TV , Apple Arcade games and other Apple services, as per Variety.
Vision Pro provides ultra-high resolution, with more pixels for each eye than a 4K TV, and provides a newly designed spatial-audio system, reported variety citing Apple. Just days prior to Apple's VR announcement, Meta announced the next generation of its own VR headset, the Meta Quest 3, priced at $500 and slated to ship in the fall of 2023, as per Variety.
(ANI)