Winning gold in CWG, Asian Games a realistic goal: Manpreet Singh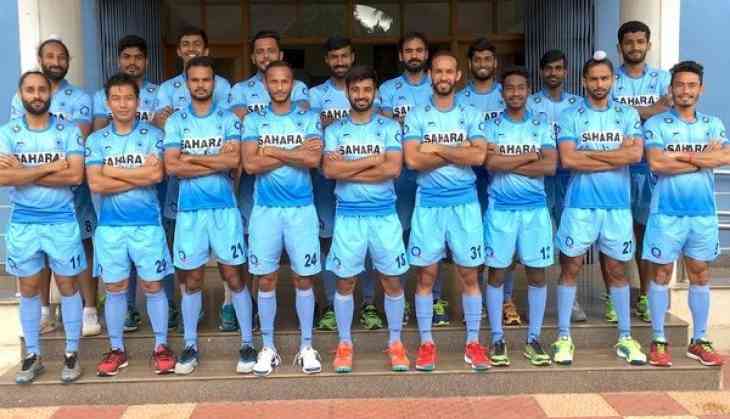 While the Indian men's hockey team departs for the Four Nations Invitational Tour in New Zealand, skipper Manpreet Singh expressed confidence that his side can win gold at the Commonwealth Games 2018 and defend their Asian Games title later this year.
The team are slated to play two separate five-day series against Belgium, New Zealand and Japan, starting on January 17 at the Blake Park in Tauranga followed by five-day Series at the Gallagher Hockey Centre in Hamilton that ends on January 28.
With a young team that features four debutants, skipper Manpreet Singh stresses on the importance of this tournament before emphasizing on team's increasing confidence to beat higher ranked teams.
"It is always good to start the season with some good matches against top teams. We have Belgium in our pool in the World Cup this year and as many matches we play against them, the better for us. With teams like New Zealand and Japan in the fray, this tour will certainly help us in our preparations for the Gold Coast Commonwealth Games," expressed the 25-year-old midfielder.
Looking back at the Odisha Men's Hockey World League Final Bhubaneswar 2017, Manpreet says doing well against teams like Australia, Belgium and Germany has instilled a new confidence in the team.
"It was very important to do well against these tops teams in a big event. Earlier, somewhere at the back of our minds, we lacked the confidence that we can do well against higher ranked teams but now we don't doubt our abilities against top teams and play with the belief that we can win against them. We were the youngest team in the tournament and how we played instils new confidence in the minds of the youngsters," he said.
With major events lined-up this year starting with the Gold Coast Commonwealth Games, Champions Trophy, 2018 Asian Games, Asian Champions Trophy and the Odisha Hockey Men's World Cup, the team will be put through testing times but Manpreet is certain of the team's realistic goals.
"After the HWL Final, we recognized some of the areas that we were lacking in. We knew we can do better in defence, man-to-man marking in the circle and we did work on that in this camp. There is no doubt we are approaching this year with clear goals of winning in the CWG and defending our Gold Medal at the Asian Games. And it is important we convert our weaknesses into our strength before entering these major events," he emphasized on the eve of their departure.
The team will begin their campaign in New Zealand against Japan.
--ANI