Warner apologises for his role in ball-tampering scandal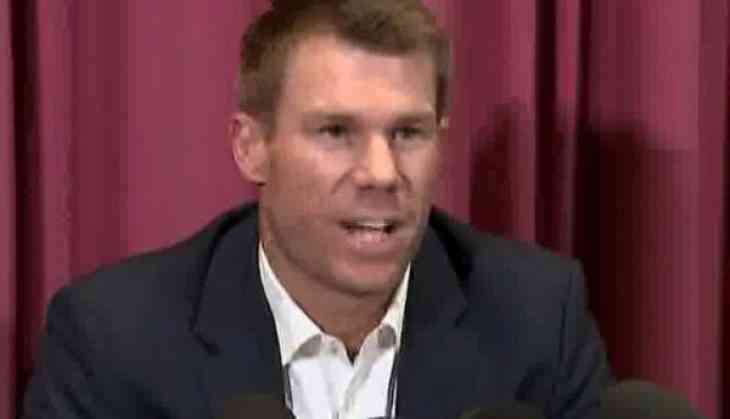 Breaking silence over his role in the ball-tampering crisis, former Australia vice-captain David Warner apologised for betraying the people who supported him in his "journey as a cricketer".
"To the fans and the lovers of the game who have supported and inspired me on my journey as a cricketer, I want to sincerely apologise for betraying your trust in me," he said during a press conference, two days after returning back to Sydney.
"I have let you down badly. I hope in time I can find a way to repay you for all you've given me and earn you respect again," he said, adding, "I apologise for my actions and take full responsibility for what happened on day three of the Newlands Test."
"It (his mistake) is one I'll regret for as long as I live...I'm responsible for my own actions and the consequences that it brings...I failed in my responsibilities as vice-captain of the Australian cricket team," he further said.
Warner, who has been suspended for a year from international and domestic matches by Cricket Australia, said, "In the back of my mind there is a tiny ray of hope I may one day play for my country again ... although I know that may not ever happen."
On that note, Steve Smith has also been banned for a year, while Cameron Bancroft, who applied sandpaper to the ball, has been banned for nine months by Cricket Australia.
Australia coach Darren Lehmann will also be resigning at the end of the current Test match in Johannesburg.
--ANI
Also Read: Reliance Jio announces 12-month extension of benefits to Prime members