This is when John Cena will be making his WWE in-ring return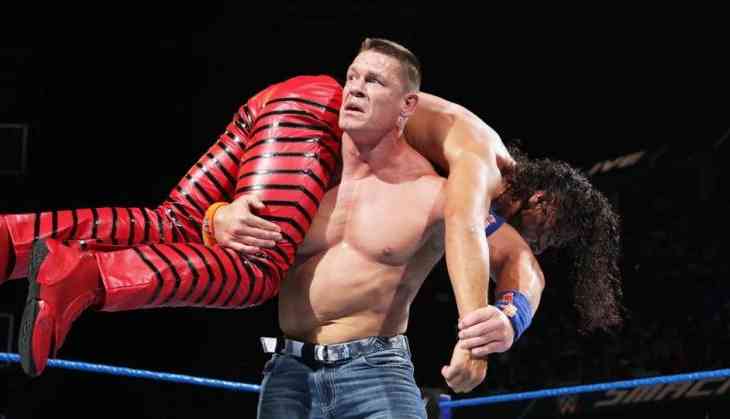 The 16-time World Champion John Cena once insulted the Rock for being a part-timmer and now Cena is doing the same thing. But, fans aren't blaming him because he has been very active throughout his 15-year career.
Fans were eager to know, when would Cena return and resting speculation to peace, John took to his Twitter and revealed that he is going to make a comeback soon.
Rumors around that John Cena would participate in SummerSlam to settle scores with the UnderTaker. However, there's no confirmation from Cena's side. But, he has confirmed that he will be back in action on September 1, 2018, at the Shanghai house show. He tweeted: "The 6th move of doom. Ready for #WWEShanghai. Sept 1st."
Also Read:Nikki Bella and John Cena on a secret vacation, after official 'Split'