Sushil Kumar lashes out at Commando 3 filmmakers, calls for removal of child abuse scene depicting wrestlers in bad light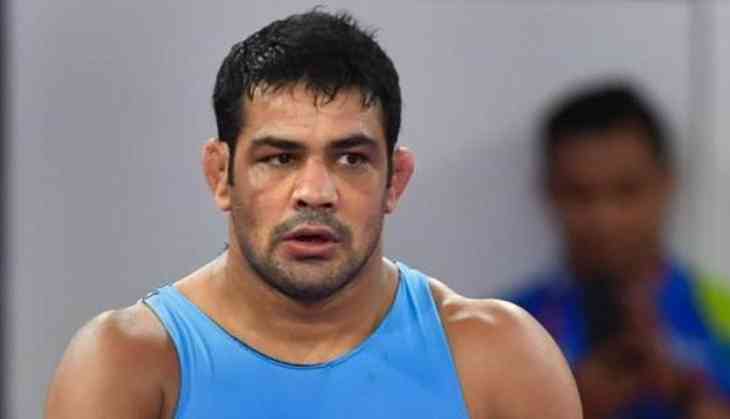 The entry scene of actor Vidyut Jammwal in the recently released Commando 3, attracted a lot of displeasures on social media for enchasing on an immoral scene of child sexual harassment to point the entry of the hero and now Olympics medalist Sushil Kumar takes a swing at the filmmakers claiming improper characterization of wrestlers.
Sushil Kumar propounding that wrestlers are decent and deciplined, lambasted flimmakesr stating that they have not done research on how the athletes acquit themselves. The wrestler has also held out for cutting off of the objectional scene.
Posted on YouTube on Wednesday by Reliance Entertainment ahead of its release on Friday to promote the movie, the scene displays the grand entry of the protagonist as a knight in shining armour, who comes to save the young girl from molester.
Also Read: Joe Root joins elite list of England captains after knocking double hundred in Hamilton Test
Sushil Kumar,Wrestler on scene in movie Commando 3 depicting wrestler molesting schoolgirl: Condemn portrayal of wrestlers in movie. Wrestlers are decent & disciplined. The filmmakers haven't done research on how wrestlers conduct themselves. Demand removal of objectionable scene pic.twitter.com/qNdUpbhRuw

— ANI (@ANI) December 2, 2019
The opening scene shows two young girls on their way to school are stopped in their tracks by a pehelwaan. He tugs at one's skirt and then pulls it up while the whole town watches as spectators. The girl cries, but no one comes out to help her. There enters Vidyut and hits the pehelwan with a gada.
On YouTube, the comment section of the clip is flooded with people calling out the movie for such corrupt demonstration of a disturbing issue of child sexual harassment. A few, however, were astound by movie's return to molestation scene from the 90's. Some pointed that it displays wrestlers in negative light.
"At least don't do such cheep scenes with kids in movies. How old is she show is just a kid," wrote one. "To get publicity showing child nudity is not right," wrote another. "Cheee itna Ganda scene," wrote another.
"Kisiko b ulti nai aaya na wo scene dekte hua...80s 90s k movies se b low ho gaya ye scene....ho gaya women empowerment (No one felt nauseated watching that scene? It's worse than the films that were made in 80-90s. So much for women empowerment)," read another comment. "It's a shame how this filth Bollywood industry using girls of such small age just to heat up and spice up the hero entry....these cheap stunts gives society a fair share of rotten and wicked thought process... Plz report ...plz everyone report to at least delete that skirt scene," wrote another.
Also Read: Here's how Virat Kohli rewards himself after scoring 'big runs'