Nisar Ahmad, the rickshaw-pullers son trains the Usain Bolt's way in Jamaica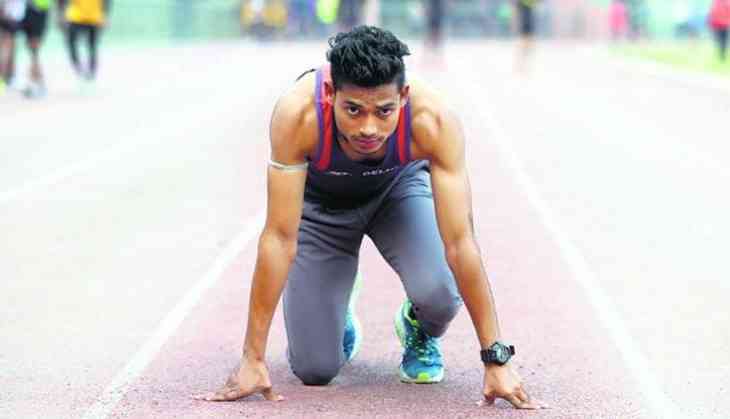 According to the livemint, Nisar Ahmad is India's most promising young athlete. He is getting trained at the same place where Usain Bolt, the retired Jamaican sprinter got trained.
During the 1st Khelo India School Games, there were eight contenders who took part in 100m sprint final but all the eyes were on this boy wearing vest No.152 in lane 3. The event took place at Delhi's Jawaharlal Nehru Stadium on February 2, where Ahmad was visibly tensed and so was the audience. Before, the race started Ahmad fumbled but recovered on time to reach the sizeable lead in the last 30m. He won the national record under-16 by completing the race in 10.76 seconds and an impressive 0.14 seconds ahead of second place. His coach Sunita Rai was finally relaxed and applauded for Ahmad's victory.
After completing the race, Ahmad's coach said, "I was a bit worried after the false start. He did not hear the recall whistle after the false start and he went all out in 10.77 seconds. To focus on such intense competition is commendable and requires a lot of effort."
Ahmad is also a part of 12-member contingent of young athletes from across India selected for a month-long training camp at the famed Racers Track Club in Kingston, Jamaica, home to Usain Bolt, eight-time Olympic gold medallist and perhaps the greatest sprinter of all time. He was unsure about participating in the Khelo India School Games which was held from 31 January-8 February at a number of venues across Delhi, his training was off-season until 10 days before the competition.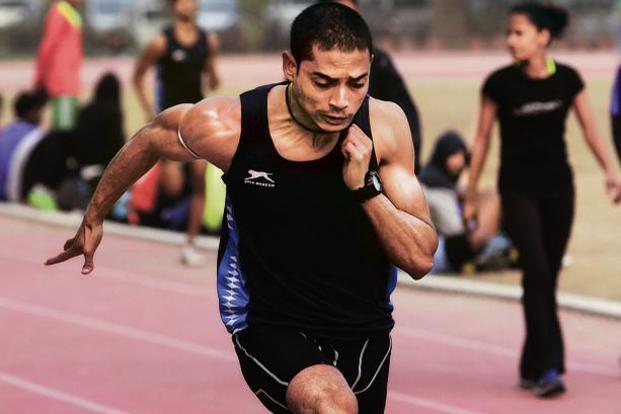 Photo: Pradeep Gaur/Mint
Ahmad also won the speed talent hunt in 2015-16, which was organized by the AMHC and National Yuva Cooperative Society Ltd for GAIL India Ltd. He has a chance to win a scholarship by Khelo India initiative, which will surely change his life as he is not financially sound.
Ahmad will get training in Jamaica where four coaches under head coach Glen Mills have started working with the athletes. All the participants will have different workouts and techniques.
Coach Jermaine Shand at the Racers Track Club said, " The idea is to give them a personal experience of what the track and field competition in Jamaica is like than what they are accustomed to."
Sunita Rai also said, " " To give them an experience of where they stand in the preparation and how they compare regarding time." It will be a valuable lesson for Ahmad."
Nisar Ahmad will soon be able to make his dream come true, training at Bolt's academy in Jamaica, hoping to represent India one day at the Olympics, maybe even win a medal there.