Lodha Report: great ways to clean the BCCI. And why one can't count on it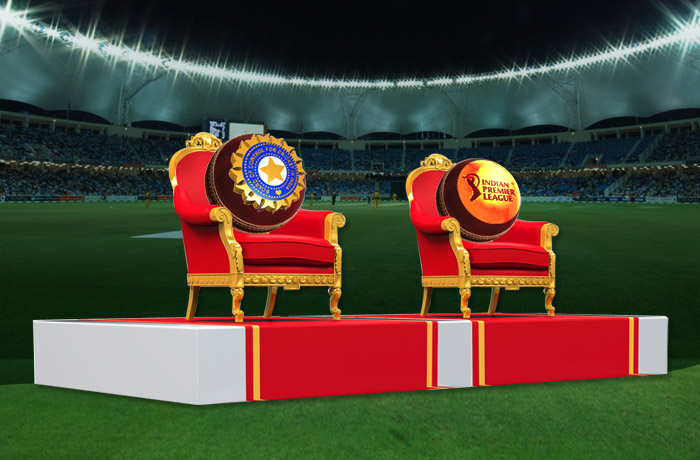 The proposals
The SC-constituted Justice Lodha committee has made many recommendations to clean up the BCCI
It wants BCCI and IPL to have separate governing bodies
It also proposes tenure and age limits for officials, and RTI coverage
The proposals are being hailed by the media and the public
More in the story
Why it\'s difficult not to be cynical about changes in the BCCI structure
What the BCCI lawyers said after the committee announced its proposals
The most interesting statement on the Lodha Committee report submitted to the Supreme Court on Monday actually came from a different source. It came from the Board of Control for Cricket in India (BCCI) lawyers.
"The recommendations are clearly not binding on the BCCI," one of the gentlemen was quoted as saying. "It's a tool that critics may use for the next 10 years to point out any transgression whatsoever, which is unavoidable if you're running such a huge sports body. It is a governance model and only recommendatory."
And so, the drama continues.
Interesting recommendations
The three-member Justice Lodha Committee, set up to look into the running of the BCCI, made a slew of recommendations, none of which, as Justice Lodha himself stated, are binding on the BCCI unless and until the Supreme Court issues such orders.
MUST READ: Justice Lodha Committee recommendations: Legalise betting in cricket
This essentially means that the BCCI, floating on money and with a lot people to keep happy, can begin a legal process which can go on forever.
But, cynicism aside, the committee does make some interesting recommendations.
One is that none of the office-bearers of BCCI (president, vice-presidents, secretary, joint secretary and treasurer) can be people who have been in the thick of things, or "held office in the BCCI for a cumulative period for nine years".
Plus, the office-bearers should be Indian by nationality, must not be above age of 70, must not be insolvent and must not be ministers or government servants.
The question of tenures
However, what's more interesting is the recommendation about tenures.
Each official will have a tenure of three years, and none can hold office for more than three terms. There is also a 'cooling period' after every tenure, so any one person cannot be at the said post for consecutive terms.
The committee has also recommended separate bodies to run the BCCI and the Indian Premier League.
Can you see where this is going? So one guy can be joint-secretary in the BCCI for one term, and then be treasurer or some such in the IPL for the next term, and then come back to the BCCI after the 'cooling period'. Perfect.
Also read: Justice Lodha's order is a landmark. But is it enough to clean up cricket?
Do excuse us for being a little cynical about this whole exercise. We do understand that the Supreme Court can put pressure on the BCCI and get it to follow some of the steps, if not all, but there are issues which, constitutionally, cannot be enforced.
We live in a country where the Constitution could not save the life of the young Delhi rape victim, or punish the offenders suitably. So a civil issue about how to run a society will definitely not be binding.
Take the recommendation that the BCCI be brought under the Right to Information Act (RTI). This, in its current form, cannot be applied to the BCCI. The entire act will have to be changed for this.
Family first
The recommendations all make sense, in a perfect world. But if the BCCI were a perfect world, the Lodha Committee wouldn't have been constituted in the first place.
There is a suggestion that an ombudsman be employed to adjudicate on disagreements within the BCCI. But disagreements in the BCCI only crop up during elections. Otherwise, everyone seems to be in complete harmony.
An ethics officer should be appointed. That guy will be really busy.
There should be an election officer. This guy will be unemployed, now that N Srinivasan is no longer around, and Jagmohan Dalmiya has regrettably departed. Elections will follow the harmony mentioned above.
Also read: IPL verdict: as a fan, I cheer every wicket Justice Lodha has taken
Whether this applies to organisations like the Delhi & District Cricket Association (DDCA) is something we need to see, given that the proxy system of voting is ingrained in its constitution.
But all that said, at least there has been an honest effort to set things right in the BCCI. President Shashank Manohar has been inclined to implement some of the stuff, but the BCCI's motto seems to be Mario Puzo's 'cosa nostra' (our thing) - family first.
It does not take to restrictions or impositions kindly. So any time there is any kind of supervision on who will run the Board and how, there will be immediate reaction.
Also read: Chennai Super Kings, Rajasthan Royals suspended from IPL for 2 years
Furthermore, the BCCI is a favourite destination of many politicians, some of whom have made a career out of being in the thick of things over decades. It would be a big surprise indeed if they allowed themselves to be guided by an ombudsman, or an ethics guy.
No sympathy
At the same time, there will be unqualified glee in those who are not in the BCCI and have been trying for years. Plus also the media, which considers itself vindicated now that the great pachyderm is about to come to its knees.
The BCCI, on its part, will struggle to get sympathy anywhere, be from it the media, the people, or even among the players. There are many who have suffered from its apathy.
There will be changes in the running of cricket in India, of that there is no doubt. But to assume, as all seem to be doing since this morning, that the BCCI will roll out the red carpet for such changes is naive and foolish.
This is what the Board thrives on. This story is far from over.
Also read: Kohli and Shastri's tennis partnership: conflict of interest brewing?