'First-half performance was not good enough,' Frank Lampard on Chelsea's defeat against Arsenal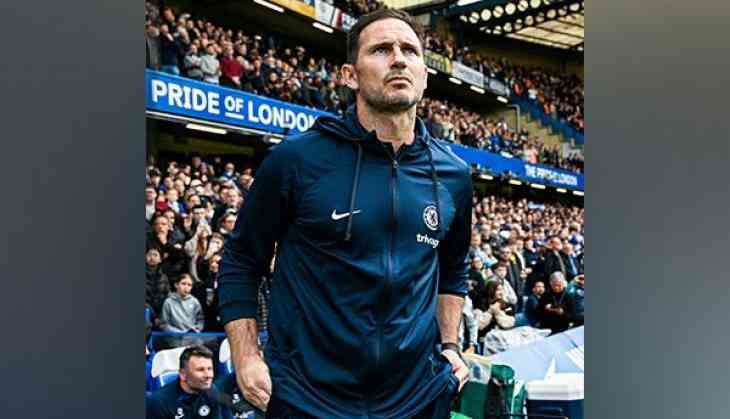 London: Chelsea's interim manager Frank Lampard deemed Chelsea's first-half performance 'not good enough' after their defeat against Arsenal in the North London derby in the Premier League on Wednesday.
Chelsea ended up conceding three goals in the first half. Martin Odegaard's brace and a goal from Gabriel Jesus established Arsenal's dominance in the first half.
"The first-half performance was not good enough, in every way," said Frank Lampard after the match as quoted by Chelsea.
"We were too nice to play against, nice off the ball, passive, things we talked about before the game defensively we did not do. We did not restrict the space between lines, we did not get the line up as much as we needed to, we did not affect pressure on the ball, we did not make contact with Arsenal players."
"On the ball the same, passing short, playing to position, not playing longer, not making forward runs. Things that we spoke about and if you play like that, you get what you deserve."
Even though there were a few tactical changes as Pierre-Emerick Aubameyang made his way back into the squad, Lampard played back four instead of five. Even after executing tactical changes on the pitch their main issue still remains executing basic things perfectly.
"Maybe there were some things I said at half-time, which to be fair I had said before the game. Tactical no, playing a back-four or a back-five, these things do not matter if you don't get the basics right. So we got the basics a bit better and we had more of a dynamic nature about us, and we created a couple of decent chances and scored a goal from it," Lampard added.
'They are small gains but that can't be from 45 minutes until the end when you come to a place like this. '
If you haven't been conditioning and doing that on Wednesday and Thursday, you won't do it on a Saturday or whatever matchday you want to talk about. When those things don't become you as a group, it doesn't change overnight and we are seeing that at the moment.
As Chelsea registered another loss under Lampard's reign, the Blues will be keen to register their first victory against Bournemouth on Saturday in the Premier League.
(ANI)