FIFA World Cup: France beat Belgium 1-0 to reach finals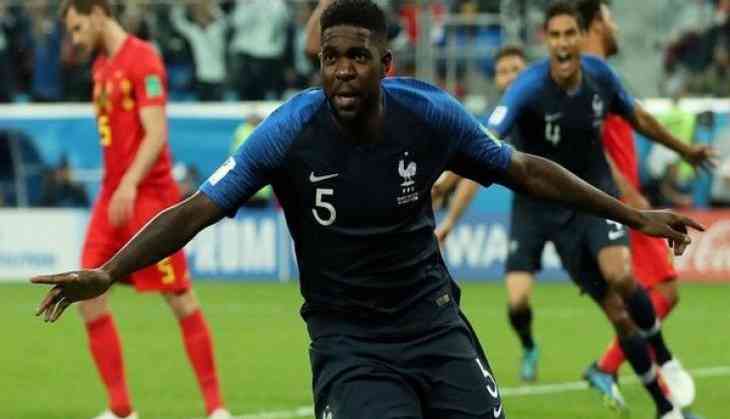 France secured their position into the FIFA World Cup finals after defeating Belgium 1-0 at Saint Petersburg Stadium here on Tuesday.
France will now face Croatia or England in the finals.
France will play in the World Cup final for the first time since 2006 and all the credit goes Samuel Umtiti, who scored the goal after a second-half header.
Goalkeepers Hugo Lloris and Thibaut Courtois both took smart moves to make sure the game remained scoreless till the interval.
Right from the beginning of the match, there was an early possession by France while Belgium attacked from the right side.
Matuidi took everyone by surprise when he unleashed a thunderbolt of a shot but it straight went into at Courtois hands.
All through the match, France steadily took chances into the Belgium box and Matuidi's run looked to have had them in danger every time.
France also got a free-kick and the delivery from Griezmann was good while Giroud's header went slightly over or else he would have also done well.
Until half time, it was surprising to see the scoreline for both the countries to remain unaffected.
Minutes after the half time, Samuel Umtiti led France ahead by scoring a goal from a corner.
Following which, Belgium made an attacking substitute while going forward.
France won a free-kick on the right wing where Griezmann's delivery was perfect but Pogba's header goes over.
Post scoring the goal, France had largely wasted time while Belgium made a few chances but failed.
--ANI