Delhi Daredevils' Mohammed Shami wishes his 'Bebo' wife Hasin Jahan 'happy marriage anniversary'; fans ask even after so much?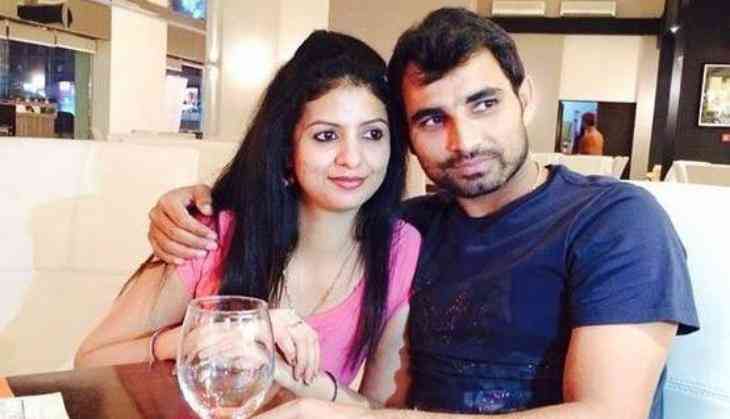 The life of Indian cricketer and Indian Premier league's franchise Delhi Daredevil's player Mohammed Shami had a lot of ups and down since month. Meanwhile, Shami's wife Haseen Jahan and his fight tooks ugli turn. Hasin openly made several serious allegations against Shami of having extra-marital affairs and assaults. But even after all this, Shami's love for his wife has not yet been reduced.
Recently, Mohammed Shami has shared a picture on Instagram and greeted his wife for their marriage anniversary. Shami wrote in his Instagram post '4th Marriage anniversary cake for my Bebo miss you' along with a cake picture.
Mohammad Shami's post for his wife has surprised his fans. Actually, whatever happened between Shami and his wife Hasin people were shocked to see his post. One of the fans of Shami wrote on his post, that 'I do not believe so much love after all so much ... wow'. Another user wrote that how much you love your wife ... you are great!
Let us tell you that Shami's wife Hasin, who had accused Shami of having relations with many girls and domestic violence, some days ago.
Hasin also complained to the Kolkata Police against Shami. Along with that, Hasin also accused Shami of match-fixing. After Hasin's allegations, the BCCI had expelled Shami from his annual contract. Although Shami was found innocent in the investigation, he then got the annual contract back.
Recently, Shami had a car accident returning from Dehradun to Delhi. However, Shami returned on time. During the car accident, Shami's wife also met Shami. Shami is playing for the Delhi Daredevil's team in the IPL 2018.
Also read: IPL 2018, RCB vs KKR: Bad news for the Virat Kohli's fans; this reason can cancel the 3rd match