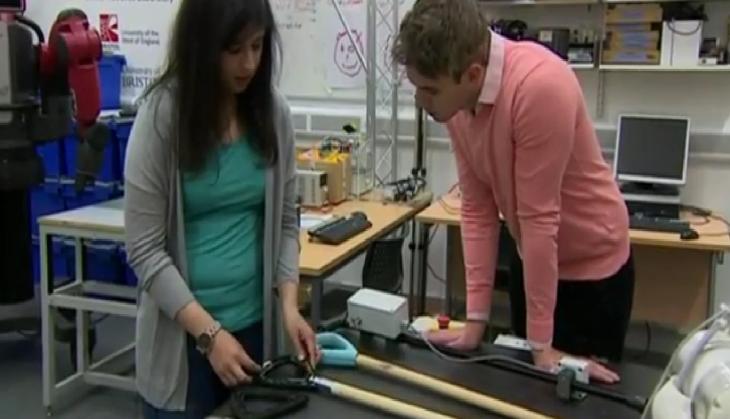 A large section of the global population is currently living with Parkinson's disease, including approximately over a million people in India alone.
But despite being a common affliction, this degenerative disorder of the central nervous system, remains one of the world's least discussed.
It was after watching her grandfather struggle with the medical condition, that Neha Shahid Chaudhry decided to work on a 'smart walking stick' to make things easier for persons living with the disease.
The 23-year-old from Pakistan, a product design technology graduate of the University of the West of England (UWE Bristol), is the founder of start-up company 'Walk to Beat'.
She has developed a device that will aid patients with locomotion should their limbs freeze. While her invention looks like a walking stick, it is equipped with a sensor - which on detecting a pause in motion, vibrates and helps the patient walk again.
The device is may change the lives of countless people who suffer from joint freezing and abnormal gait symptoms due to the disease.
"There is no cure for Parkinson's - medication just prolongs the condition and helps you stay alive for longer. My aim is to make their lives a bit better while they are dealing with it," Bristol247 quoted Chaudhury as saying.