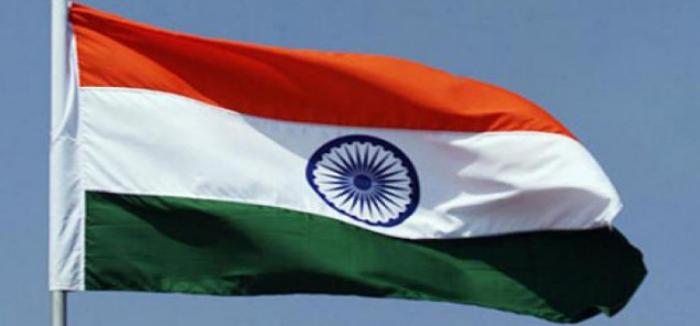 The HRD ministry is looking at a possible bill of Rs 185 crore this year when it implements its new resolution to fly the national flag "prominently and proudly" at all centrally-funded universities, calculates The Telegraph.
The flag, should it be modelled on the one that flies in Delhi's Connaught Place (CP) as recommended by the ministry, will cost the nation Rs 185 crore this year if it is placed in all centrally-funded institutes of higher education.
Here is a break-up of possible costs.
CP flagpole: Commander KV Singh of the Flag Foundation of India, which provided the Connaught Place flag, said the pole was made of high tension steel and cost between Rs 1.25 crore and Rs 1.35 crore.
CP flag: Made of knitted polyester in Mumbai, the flag cost Rs 65,000, said Cdr Singh.
CP steel prices: Since the flag at Connaught Place was installed, prices of steel in India have increased by about 20 per cent. This means that if the Connaught Place flagpole cost Rs 1.25 crore, the cost now will be about Rs 1.5 crore.
CP illumination: Eight 1,000-W lights illuminate the flag at Connaught Place at night, consuming about 80 electricity units a day or 2,400 units a month assuming that they are switched on for 10 hours between 8 pm and 6 am. New Delhi's power tariffs are among the lowest in India, and even so, the power charges work out to about Rs to Rs 17,870 a month, or Rs 2.14 lakh a year.
Flagpoles for 40 central universities: Rs 60 crore (Rs 1.5 crore x 40).
Flags for 40 central universities: Assuming prices remain the same as that for the CP flag, Rs 26 lakh.
Illumination for 40 central universities: At least Rs 61.12 crore in the first year at Delhi power tariff costs, minus the cost of maintenance.
Total cost if the plan is extended to all centrally-funded higher education institutions: Rs 185 crore this year (40 central universities, 22 Indian Institutes of Technology, 21 Indian Institutes of Management, 30 National Institutes of Technology and eight Indian Institutes of Science Education and Research).