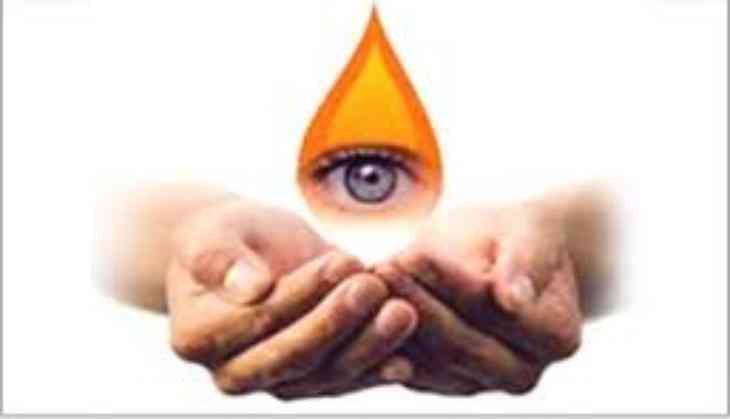 Have you ever experienced a temporary vision loss due to dizziness after standing up or after staring at your smartphone for hours in the dark? Or while entering a very dimly-lit room after being outdoors in the sun? It can be quite unsettling and unnerving, right? It is hard to describe the helpless horror of not being able to see anything, even if it lasts only for a few seconds or minutes.
Glaring reality of blindness
If temporary vision loss can be so disconcerting, imagine the feeling of helplessness that engulfs people with permanent blindness and visual impairment. According to the World Health Organization (WHO), there are about 39 million blind people in the world and 246 million people with visual impairment. In India alone, there are 8.8 million blind people (source) along with 47.7 million visually-impaired people.
The condition not only affects an individual's ability to navigate, but also take a toll on their personal, professional and social growth. Right from accessibility issues to lack of opportunities to become independent, life for a visually-impaired person is full of challenges. Unfortunately, the rate of blindness continues to grow, as per the health experts. As a result, the need for eye donors and monetary donations is especially high now.
Avoidable Blindness
Did you know that the sight of approximately 80% of the blind population of the world can be easily treated and restored? Yes, certain preventable eye conditions are treatable. Cataract, age-related conditions, diabetic retinopathy, refractive errors, and vitamin deficiency are few of the many avoidable visual impairment conditions. What prevents the required treatments from reaching these people is the lack of funds.
Young children and other members of underdeveloped and developing countries lose their sight because of infections, poor diet, and hereditary disorders. Treatment of the people with avoidable blindness and visual impairments is highly dependent on the money donated by generous donors.
Feel enriched, renewed and inspired by gifting sight
Most of us view donating as a selfless act. However, one can gain immensely and derive satisfaction from helping someone see the world again or become independent. Your ability to love increases and the feeling of gratitude for every little blessing in life multiplies.
According to several studies, the act of giving also improves the giver's mental and physical health. Wouldn't you feel happy after knowing that your contribution helped a 63-year-old skillful builder restore his vision? Or that a 19-year old young woman found her independence because you cared enough for her?
Considering the practical aspect, donations are exempted from tax and enables you to improve wealth management.
In India, Sightsavers has been diligently working for this cause since 1966. With its presence in 13 states pan India, Sightsavers has restored vision and empowered thousands of underprivileged, visually-impaired Indians. This wouldn't have been possible without the power of donors. If you are interested in making a substantial change to someone's life, then fill up the Online Donation form and join our community of helpers.