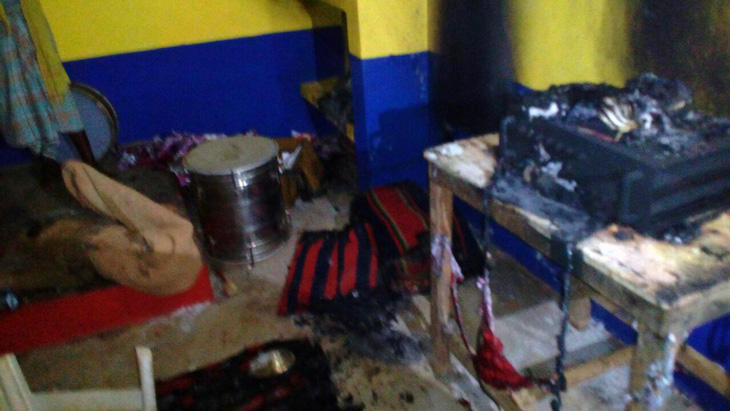 Minister of state Laxmi Yadav from the Madhya Pradesh Backward Classes and Minority Welfare Department was among the Bajrang Dal activists who stopped a wedding at a church in Satna on 27 April, alleging that the couple had converted. The Bajrang Dal say that Arun Kushwaha and Subhadra Kushwaha can marry only in a temple.
Yadav said: "This is the first case in the country when Christians were caught red-handed converting and marrying OBCs. We will reconvert them, purify them after sprinkling Gangajal and hold a Hindu marriage for the couple. I am seeking legal opinion on whethera sedition charge could be invoked against Christians for waging a war against the country."
Arun and Subhadra say they have not formally converted to Christianity, but underwent a "man parivartan (change of heart)" towards the religion after their unwell parents, who could not be cured by doctors, were restored to health.
"We went to five doctors, and then the sixth (Christ) cured them, so we started believing in him," says Arun.
The Bajrang Dal activists asked the couple why they were getting married in a church if they hadn't converted, according to The Indian Express.
Pastor Sam Samuel of the church said: "The presence of so many Hindus, many of whom believe in our way, had the right wing worried. Police abused us in front of the activists and later apologised saying they had to put up an act."
The police arrested nine people on 27 April after they checked Subhadra's mark-sheet and learned that she would turn 18 only after 10 days. A case was registered under the anti-conversion law, prevention of child marriage law and the IPC section related to hurting religious sentiments.