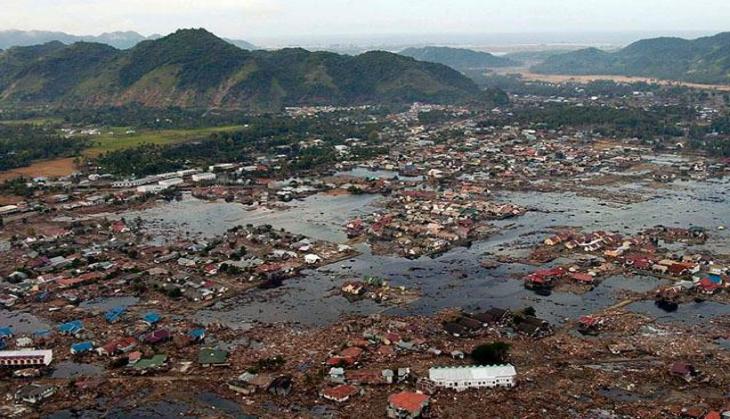 In 2002, the United Nations General Assembly decided to dedicate a day to spread awareness about how best to reduce natural disasters around the world. In 2009, the UNGA designated 13 October as the International Day for Disaster Reduction. The theme for 2016 is 'Live To Tell: Raising Awareness, Reducing Mortality'.
Over the years, Japan, one of the world's most disaster prone countries, has lost millions of lives to devastating natural disasters like floods and earthquakes. However, the country has also set a new benchmark in terms of disaster management by relentlessly working to improve their disaster-readiness.
Catch has compiled a handful of these lessons that can and should be adopted by countries around the world to reduce the effects of natural disasters:
1. Great Kantō earthquake of 1923
On 1 September, 1923, an earthquake with magnitude of 7.9 devastated Tokyo, Yokohama and many more cities. The earthquake claimed 1,42,800 lives, while 40,000 people were reported missing (according to official count). Such was the impact of the earthquake that Japan considered stripping Tokyo of its capital city tag.
After the catastrophe, the nation delved into reconstructing their cities with a slew of smart technologies in place. This is Japan did:
- Wood and brick buildings were replaced by towers of concrete and steel.
- Parks, which could act as as refuge spots, were constructed across Tokyo.
- A subway system was created.
Overall, the city rebuilt itself from the ashes, putting in place good disaster reduction plans, a system which they kept updating over the years.
2. Kobe earthquake of 1995
On 17 January, 1995, an earthquake with magnitude of 6.9 hit Hanshin, killing over 6,434 people. The city of Kobe suffered extensive damage, with the earthquake reducing many a building - that had been constructed as per the city's safety guidelines - to ruins.
This earthquake changed the perspective of Japanese disaster prevention authorities. Japan acted quickly to implement the following changes:
- Installing rubber blocks under bridges to absorb the shock.
- Building special disaster prevention routes.
- Building earthquake-proof shelters.
- Stocking up supplies in public parks in case of emergencies.
- Establishing an emergency headquarters minutes after the earthquake.
- Giving more authority to fire departments during earthquakes.
As a result of the above measures, Japan was able to respond to the 2004 Chūetsu earthquake in a significantly faster and more effective manner. Over the years, Japan has updated their city planning guidelines keeping in mind the latest developments in earthquake science.
3. Tsunami and earthquake of 2011
Despite having one of the best disaster management system in the world, fate struck once again in 2011, when Japan found itself at the center of a massive earthquake and tsunami.
The 2011 earthquake, with a magnitude of 9, and the tsunami that followed is often referred to as one of the worst natural calamities of the decade. Over 15,000 people died in the disaster. Cities and towns were flattened. The tsunami caused nuclear accidents. According to the Japanese government, the disaster caused damages estimated at $300 billion dollars (about 25 trillion yen).
After the incident, the following steps were incorporated to further improve Japan's disaster-management system:
- School children undergo a monthly earthquake drill.
- Japan's new building laws regulate that buildings must be constructed to withstand quakes.
- Most offices and educational institutes have earthquake emergency kits.
How does your country's disaster management system match up? Do you have a personal system to keep you and your loved ones safe during a natural calamity? Tell us in the comments below.

Edited by Blassy Boben