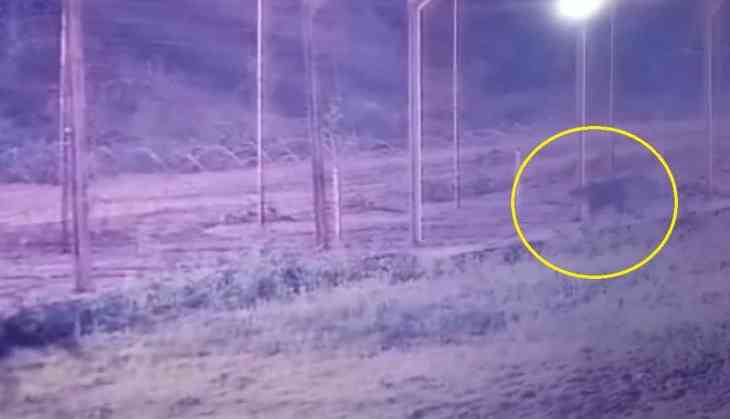 leopard entered Indian territory
A CCTV camera captured a leopard that entered the Indian territory from Pakistan side by crossing the international border on March 18.
The big cat crossed the international border into the Ramgarh Sub Sector of Jammu and Kashmir.
In the video the big cat can be seen roaming near the international border. It then crosses the fences and entered Indian side at around 7 pm.
Watch here.
#WATCH | A leopard was spotted entering Indian territory by crossing the International Border from Pakistan side in Ramgarh Sub Sector of Samba today around 7pm. Police issued an alert for the locals residing near the border.

(Source: BSF) pic.twitter.com/Zii349MdW4

— ANI (@ANI) March 18, 2023
The district administration has issued an alert for the local residents living near the border areas. The administration asked people to remain alert in wake of the incident.
Also Read: Viral Video: This taekwondo kid's cute antics will bring smile to your face; don't miss ending