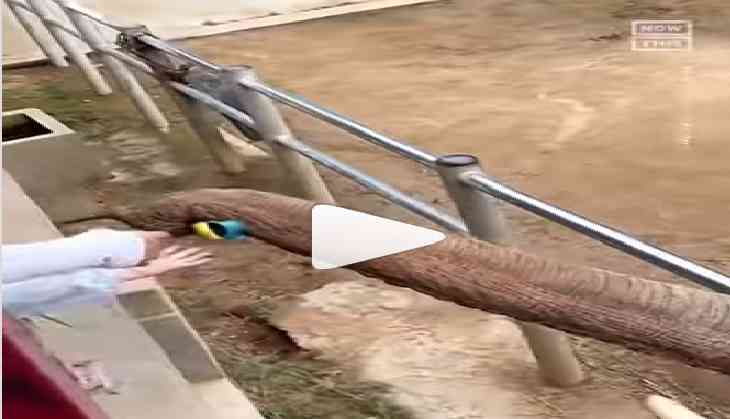 Elephant returns child's shoe that fell inside enclosure (Now This News Instagram)
Elephants are undeniably the most gentle and intelligent of all wild animals. Their cute interactions with humans often go viral on social media platforms. One such video has been doing rounds on the internet in which a tusker can be seen helping a child.
The video clip showcasing an elephant returning a child's shoe that fell inside its enclosure is winning hearts on the internet. In the video, the tusker can be seen lifting a tiny shoe with its trunk and handing it over to a woman who is on the other side of the fence. Looking at the size of the shoe, we can say that it is definitely belonged to a child who had come to visit the zoo with his parents.
It was fascinating to watch how an elephant behaved like a human and understood the need to return the shoe. The cute incident took place in a zoo in Shandong Province of China.
The adorable video clip was shared by Now This News on Instagram. Since being shared, the video has accumulated over 1 million views and over 1.24k likes.
What do you think about this endearing video?