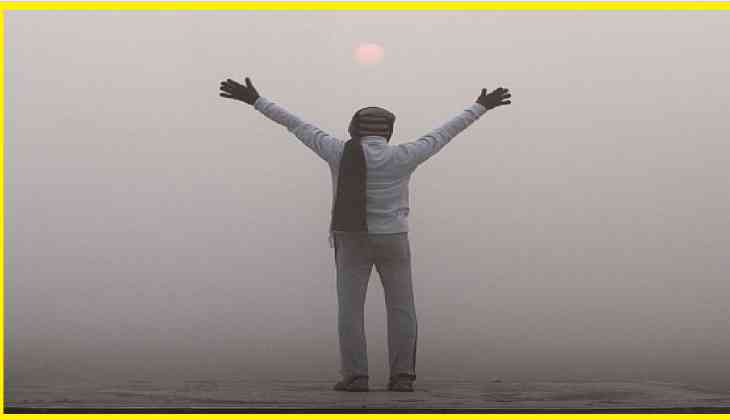 'Delhi fog' trends on Twitter (Representative Image)
With the cold wave intensifying in north India, Delhi on January 9 woke up to a chilly and foggy morning. The delhiites immediately took to social media to share pictures of the dense fog that is hovering over different parts of the national capital.
Many shared images and video clips of the national capital to show its beauty in winters. People are sharing the pictures so much that the hashtag #delhifog is trending on top in India.
Here are some tweets that users have shared today with #delhifog.
Take care #delhifog #winters pic.twitter.com/Yrqcg8NHNu

— Dr. Ankita Kakkar 🩺 (@AnkitaKakkar) January 9, 2023
This is what Delhi/NCR looks like at 8.30am today. The temperature outside is 9 degrees 🌬️ #delhifog #Delhi pic.twitter.com/mykJegG7gO

— Debajani Mohanty (@debimr75) January 9, 2023
Where is my office ? 😆 #foggyday #delhifog #delhi #MondayMorning pic.twitter.com/Ot3A5K7DgN

— Annabelle Larouche (@AnnaStSauveur) January 9, 2023
Here are some video clips.
#delhifog pic.twitter.com/OU5bXXW61w

— CA Ashish Malpani (@AshishMalpani1) January 9, 2023
The most beautiful part of Delhi winter #delhifog pic.twitter.com/ZVu4i8NcZg

— Anshu Aggarwal (@aaggarwal2805) January 9, 2023
#delhifog pic.twitter.com/iiwCCkYKDd

— Kumar Sapan (@KumarSapan16) January 9, 2023
#delhifog pic.twitter.com/GUmh3goGKA

— rappan rappi rap (@Datarsahab) January 9, 2023
According to the India Meteorological Department (IMD), the dense fog will continue to hover over the national capital for the next few days.
Besides 'blurrish white' pictures, Delhi NCR residents also shared numerous interesting comments reacting to the biting cold.
"Pitch 'White' Fog in NCR. Wonder how do I drive to office today?", a user wrote in Twitter while sharing a picture.
"#delhifog. Delhi mein kya chal raha hai. Bhai Delhi mein to fogg chal raha hai," Another person joked, referencing a tagline of a deodorant brand.
"Low visibility please #divesafe during #delhifog," another user wrote.