We're calling it: the NoPhone is 2015's best-worst tech invention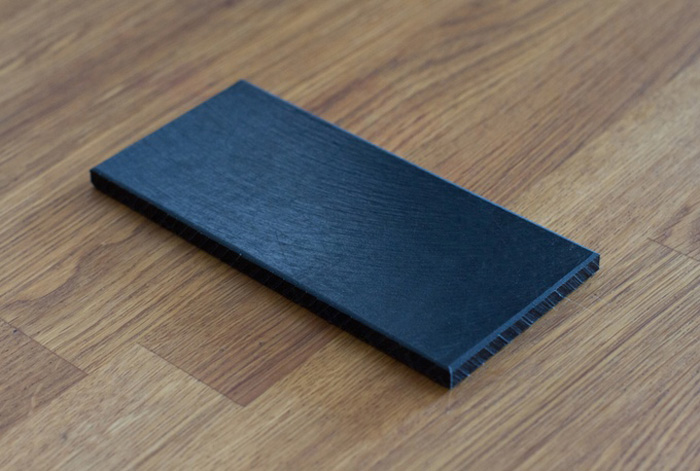 This phone can change your life.
I found it when I set out, consciously, to look for the worst tech invention of 2015 because there's so many best-of awards, we could do without another.
But worst? In a year when the Minecraft Gameband was invented (more on it later in this piece)? Now there's a category worth inventing.
A couple of Google searches and 15 minutes later and there it was. The winner of the 'WTF Gadget of 2015' award.
Staring right back at me as if it didn't know what it had just done.
It was the NoPhone Zero.
It was a phone. Then again, it wasn't. At first it looked like one of the best phones out there. Till you hear about what it does.
Nothing.
That's right. Nothing.
The NoPhone has precisely that: no camera, no music, no screen, no phone.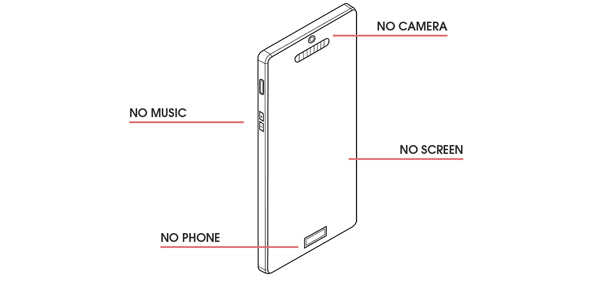 You begin to realise the NoPhone Zero is aptly named. "The NoPhone Zero is a plastic rectangle that replaces the need for smart rectangle device interaction. The NoPhone is the least advanced phone ever created by mankind."
It's a real thing, make no mistake.
The 'original' NoPhone, simply called The NoPhone received 915 backers who pledged US $18,316 dollars on Kickstarter to make it happen.
Its successor, The NoPhone Zero, had 130 backers who pledged US $1,239.
There's even an unboxing video to help explain how to, er, non-use this thing.
While it's primarily designed to offer a phone-looking solution to your phone addiction, they've gone a step ahead for selfie-addicts.
The NoPhone Selfie is a more advanced model and costs a bit more than the basic device.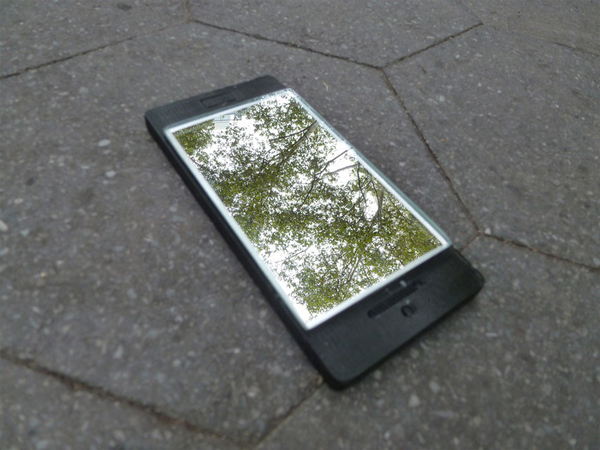 It looks almost exactly like the Zero, except for the addition of a small adhesive backed mirror for taking the perfect real-time selfie and instantly showing it off to only those friends right next to you. Think of it as Snapchat but only for you. Or, you know, a mirror.
What's included in the 'selfie' version according to the manufacturer:
One Reflective Stick-on Selfie Mirror

One Instruction Manual (for how not to use it)

More of your attention

Real friends
What's not included:
Texting Your Ex-Boyfriend
Browsing History

Data Overages

Dead Batteries

Phone
If you think the phone is genius, wait till you read some of the reviews.
"I was addicted to my phone but with the NoPhone I'm addicted to my life" writes Lonnie. Another user, Fiona, says, "I got my NoPhone Selfie yesterday and lost it this morning. How am I supposed to find it? Please make a Find My NoPhone feature like other phones. Quick thoughts would be to add a distinctive scent."
"Now I can eat food without taking photos of it. Thanks NoPhone," Andra J enthused.
"With the NoPhone, my eye contact skills have improved 73%," says a much happier Monica P.
Will you be happy with a purchase of the NoPhone Zero or the NoPhone Selfie? Depends on what you call happy. Will it hurt your pocket? Nope.
Bottomline
Get the phone. Replace your current phone. Go for a holiday in the woods. Get lost. Try and find your way home without Google Maps. Return home, eventually (I can't guarantee it, nor can the company behind the phones), and come out (possibly) a much better person. If successful, I can guarantee you will have exceeded all expectations of your own self and your friends. You might even discover what real-world friends feel like. Either way, entertainment guaranteed.
The bonus: you don't need a NoCharger, since battery life isn't an issue and you can be in the wildnerness for as long as it takes. The screen works in all types of lighting and won't damage your eyes. The camera is so cutting-edge, it sees exactly what your eyes see.
Wait, did we call it useless?
For US $10-15, this is a must-buy. It will either give you a laugh or your life back, and both of those are a lot more expensive usually.
And now to Minecraft Gameband
This one was a contender till we found the NoPhone.
We're talking about a wearable that appeals to a frighteningly small percentage of the population and is essentially deadweight at the not insignificant price of US $80 while not working on consoles.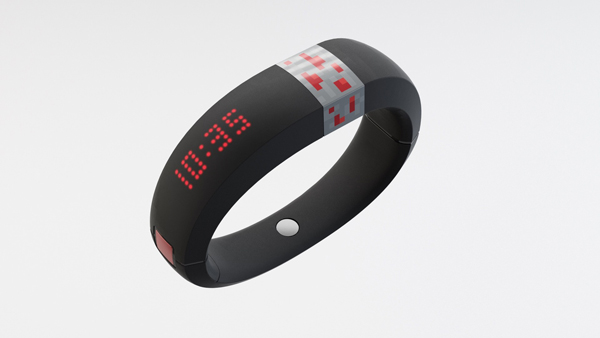 What does it do? It backs up all your painstakingly built worlds so you can carry them wherever you go. Think of it as an auto update USB stick for one game that already has every kind of mobile version ever. That's waterproof and freezeproof.
The Gameband only lost because it was a highly competitive useless-tech year. Otherwise, #SittingDuck.