Ultimate Ears' Wonderboom Bluetooth-speaker gets a cosmetic refresh in India; hopes to capture a larger share of market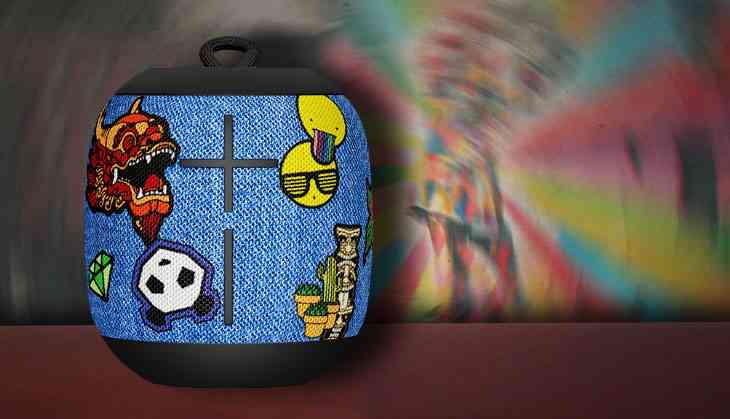 Launched back in June of 2017, Ultimate Ears' Wonderboom wasn't as big a hit as the company would have liked. It cost Rs 7,995 and routinely was discounted by Rs 1,000 on e-commerce website Amazon. The reviews were all positive, but still, the sales weren't up to the mark. Armed with a cosmetic refresh, the company hopes the sales make a dent in the market.
The company has now added a lot more flavour and re-launched the Bluetooth speakers in the country. This time around, the pricing is much more aggressive. On 9 August, Ultimate Ears re-launched the Wonderboom as the Wonderboom Freestyle and priced it at Rs 6,995.
"WONDERBOOM Freestyle Collection is an ultimate mashup of music necessity and fashion accessory. Inspired by global music and fashion trends, the fashion-forward colors of the collection," reads the press release. The five designs launched - that will be on sale alongside the original six - are Concrete, Avocado, Patches, Raspberry and Unicorn.
The Wonderboom Freestyle comes with an IPX7 rating, 10-hours of battery life and a 100-foot wireless Bluetooth range and delivers a crisp and clear 360-degree sound. Since it has an IPX7 rating, the Wonderboom Freestyle can sink in water for 30 minutes up to 1 meter.
The Bluetooth-speaker is drop proof tested from up to five feet. There is a hanging loop on the top from which one can attach it to a nail, backpack, bag or any other such item. One can easily pair their Wonderboom using Bluetooth with a range of up to 100 feet.
The speakers will be available at Croma and leading retail stores starting this month. The device comes with a two-year warranty. As of now, there is no official word on whether the speakers will come to e-commerce platforms like Amazon and Flipkart.
The previous Wonderboom speakers are currently discounted on Amazon at Rs 5,999. If one doesn't want one of the funky new colours, then at Rs 5,999, the Bluetooth-speakers are a steal.