Five tech companies are bigger than Facebook and Google: all are from China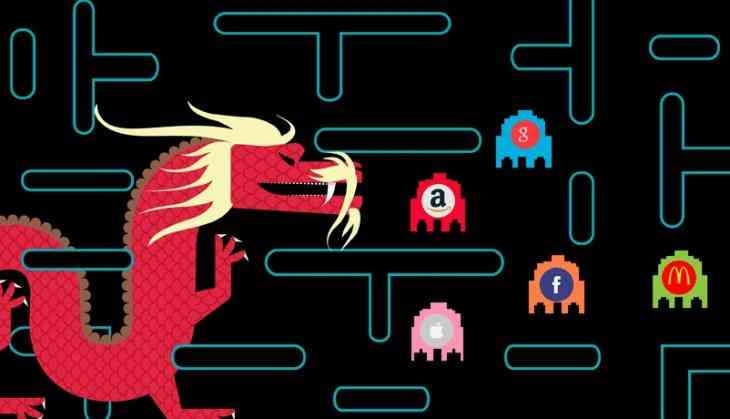 It's tempting to speak of Chinese growth in disdainful terms. But it turns out cheap labour and cheap manufacturing - the proverbial 'Chinese goods' - are not their only calling card.
China is coming up with creative solutions for many problems like air pollution. But their most dramatic success story is in the technology sector.
India has had similar scale and unrestricted Internet access, but its software sector has had negligible global impact. We may have a staggering chunk of the world's Facebook and WhatsApp users and be hyperactive on Twitter and Instagram, but local technology platforms are few.
China, on the other hand, can take on some of the world's biggest tech companies.
True, Chinese companies have had unchallenged access to 632 million Internet users. But despite that, the numbers are impressive.
Also, some of the scale has now started to come from outside the country - a new phenomenon that speaks of the country's evolution beyond the imitation tag.
Here are five Chinese companies that are making it happen.
01
Tencent is more profitable than Facebook, and worth more than McDonald's
It's the fourth-most profitable internet business in the world after Amazon, Google and eBay. It's ahead of Facebook, which comes in at number five. And it's worth more than that bastion of scale: McDonald's Corp.
In short, Tencent is arguably the most successful corporation you've never heard of - and Facebook's closest competitor in terms of user base.
It has nearly a billion users and offers everything from social networking to voice and text chat, microblogs, social gaming, music and e-commerce.
The company's single most successful offering is an instant messaging platform called QQ. At 829 million active users, it is much bigger than Instagram, Twitter and Pinterest combined.
They're not just a China phenomenon either: WeChat, another Tencent offering, is the fifth most-used smartphone app worldwide. It has about 468 million users; 100 million are outside China.
The numbers tell only part of the story.
[twittable]QQ is Tencent's instant messaging platform. It's bigger than Instagram, Twitter & Pinterest combined[/twittable]
WeChat's functionality is patently superior to WhatsApp. It boasts native video calling, the ability to turn any image into an emoticon, a web version long before WhatsApp added the feature, and a public setting called Moments that allows 'public' posts, much like Facebook.
02
Baidu is the biggest search engine in the world's biggest internet market
If you haven't heard of Baidu, now would be a good time to come up to speed. It is the biggest search engine in the world's biggest search engine market.
Privately funded, Baidu began in a dingy Beijing hotel room and now has over 400 million users. While restrictions placed on Google in China are a factor in Baidu's success, it's certainly not the whole story.
There are cultural nuances the latter gets right, such as the Chinese obsession with discussion forums, that Google simply didn't.
Baidu created a tool allowing users to instantly create discussion groups based on popular search terms, and allowed offline saving of maps long before Google.
They're now taking on Google on global turf: Baidu recently launched a Portuguese search engine in Brazil, and has aggressive expansion plans in Thailand and Egypt.
It was also the first Chinese company to enter the NASDAQ Top 100, and recently entered the hardware domain with the launch of a wifi-based camera that records streaming video and stores it in the cloud.
03
Qihoo's combined user base is more than the number of Facebook users worldwide
If there's a lesson to be had from the success of Qihoo 360, it's that success doesn't always sound sexy.
Qihoo is in multiple domains, mostly prosaic, such as its core antivirus software offering.
But with 496 million users for its internet security products and 641 million users for its mobile antivirus offering, its combined user base is more than the number of Facebook users worldwide.
The company is known for its aggression in the market and is now taking aim at mobile phone giant Xiaomi with its $400 million investment into a smartphone joint venture with Coolpad.
The tagline for that new OS? 'An OS that might be better for Xiaomi phones than MIUI'.
04
With 330 million active buyers, Alibaba is China - and perhaps the world's - biggest commerce company
Alibaba is China's - perhaps the world's - biggest online commerce company.
Its three main sites Taobao, Tmall and Alibaba.com power 80 per cent of Chinese online commerce. With 330 million active buyers, 8.5 million active sellers, and a staggering 52 annual orders per user - that's one order a week, on average - it's evident the company has not just capitalised on but built the e-commerce habit in China's consumers.
[twittable]Alibaba's IPO raised $25 billion. It's officially the world's biggest on record[/twittable]
They can be credited with bringing online both sellers and buyers who were heavily resistant to the online model. For all their tech-fascination, the Chinese are culturally suspicious of strangers, so trust-building tools and independent verification services are part of the Alibaba ecosystem.
It's all paid off: sales for 2014 were estimated at $420 billion, dwarfing Amazon and eBay. The company's IPO that raised $25 billion was officially the world's biggest on record.
Coming soon: Smile to Pay, a selfie-based facial recognition technology that was demonstrated by Alibaba founder Jack Ma during a recent keynote speech.
05
Xiaomi is already the world's third largest smartphone maker, and it hasn't even set foot outside Asia yet
It's a five-year-old company that's already the world's third largest smartphone maker - and it hasn't even set foot outside of Asia yet.
Xiaomi designs, develops and sells smartphones, mobile apps and consumer electronics and has been nicknamed Apple of the East, a tag that probably does it more service than disservice.
CEO Lei Jun, expectedly, dismisses the comparison - and by extension the tag of the Chinese Steve Jobs - and claims his products are superior to Apple's ("even our colour white is whiter").
The value proposition is certainly compelling: similar specs to the behemoth's phones at a fifth of their prices.
The company's recent India launch saw them selling up to 100,000 handsets a week, so he may well have the last laugh.