Google Search App Now Available In iMessage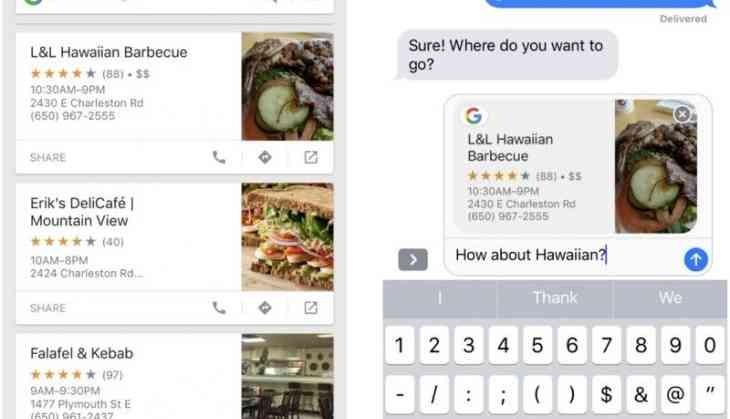 Google announced that the official Google Search App for iOS has gained a new search extension in Apple's iMessage which will allow users to search and access Google results within the Messages app on the iPhone and iPad.
When you're having a conversation with someone using your Messages app on the iPhone or iPad, you can get access by tapping on the new Google Search icon. It will open an interface which will allow you to conduct Google searches without the need to exit the Messages app.
The new feature will also allow users to share GIFs, pull local business information such as restaurant opening hours, star-ratings, price range and contact details as well as being able to search videos and images.
Also Read: Apple to launch its high-end noise-canceling headphones by the end of 2018
Users who already installed the official Google search app on their iPhone and iPad will be able to see the iMessage extension appear within the messages screen.
The California tech giant announced the update through this blog post
The Google app for iOS now supports an iMessage extension to help you search and share GIFs, restaurants, and videos, whenever you're messaging a friend. You can tap on the icon for "Food" or "Nearby" to share your favorite locations, or perform a search and share a card directly into the conversation. Want to research a new restaurant before sharing it with friends? Just tap on the restaurant card, and we'll take you to the Google Search page, where you can look up the busiest times, as well as menus and reviews.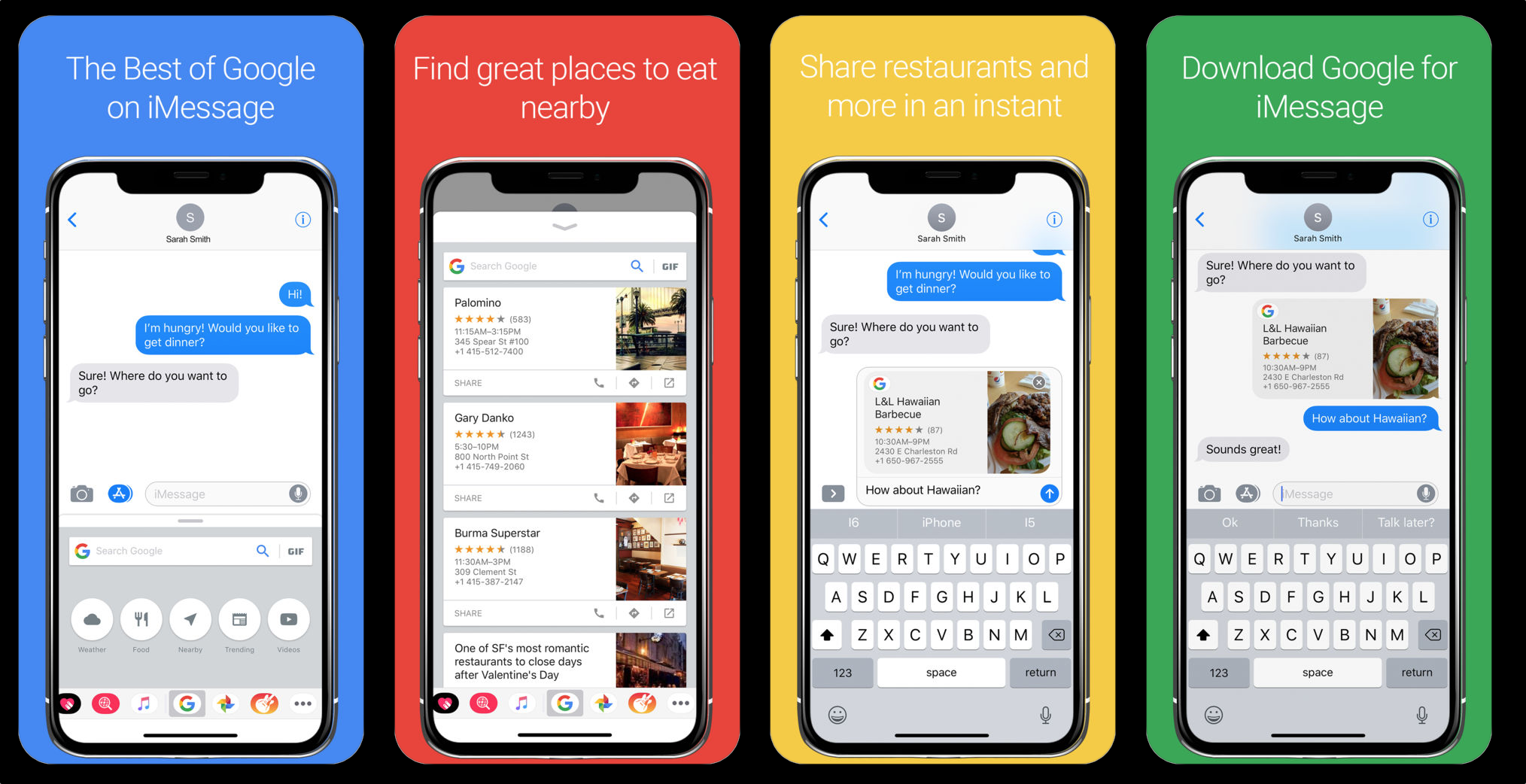 The new iMessage extension for iPhone and iPad users is available today, and there is no need to update the app or install anything to get the new feature. It's automatically available in Messages through the iMessage apps drawer.
Google also announced a new related suggestions option in Safari. When you share a webpage with Google using the Share extension on an iOS device, Google will show suggestions for related content so you can learn more about a particular topic without the need to type a new query into the search box.
Also Read: Apple using Google's cloud for storing its data
You can bring up this new option by visiting a webpage, selecting the Share icon, and then choosing the "Search Google" shortcut.
The final feature Google added to the Google iOS app today is support for drag and drop on the iPad. With drag and drop, you can move text, images, links, and more to and from the Google app.
Read More On Catch: Facebook and Google accused of making profits from 'pop-up' brothels on their platforms: Reports UK crime agency