From IIT Delhi: 5 innovations that can change our lives
The Indian Institute of Technology, Delhi, hosted the 12th edition of Open House on 23 April. It was an occasion for innovators from the institute to showcase their creative and technical prowess, and they didn't disappoint.
From aids for the visually impaired to a patented technology for producing car fuel from biogas, over 80 demo projects and 500 research projects were put on display. Here are five projects that caught our attention, not least for potentially being useful and applicable immediately.
1) Solar Mosquito Trap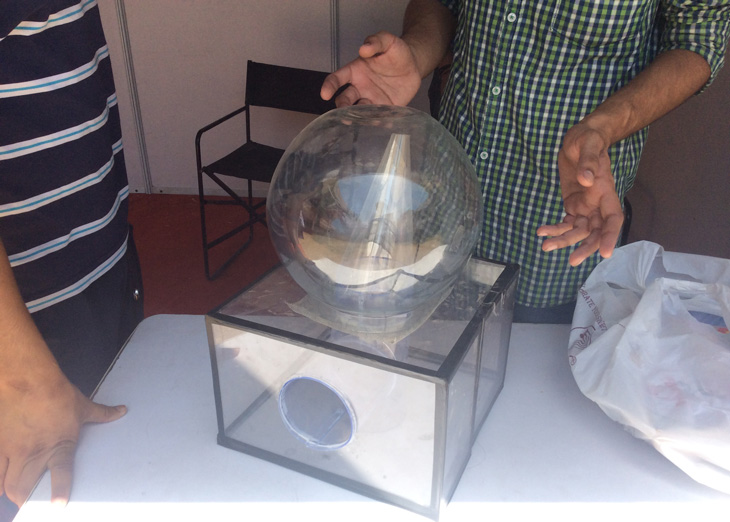 A contraption remarkable for its sheer simplicity in function and design. It basically consists of a conical glass top fitted on a cylindrical glass bottom. It doesn't need power to run. All it requires is a banana peal. Since mosquitoes are attracted to octenol, and bananas contain plenty of it, they flock to the contraption and get trapped. Instead of a banana peal, you can use a mixture of sugar and yeast, which produces carbon dioxide to mimic the breathing of a human being.
"This device is already pretty popular with students on the campus," says Sagar Das, a first year student, who designed it along with his classmate Abhiroop Satheesh. 
2) Treadle Pump
Prof VK Vikay and Prof Rajendra Prasad of the Rural Technology Action Group have devised this mechanical cycle treadle pump, which can pump water at twice the speed of a normal hand pump, and with minimal effort. The pump gets traction from the attached pedals, which require the same effort to work as cycling.
To draw water more effectively, it uses two propelling pumps instead of one as is the case with a hand pump.
"We are trying to make it solar-powered which would remove the need for manual effort," says Davinder Pal Singh, who is with the Rural Technology Action Group.
3) Paperless Attendance System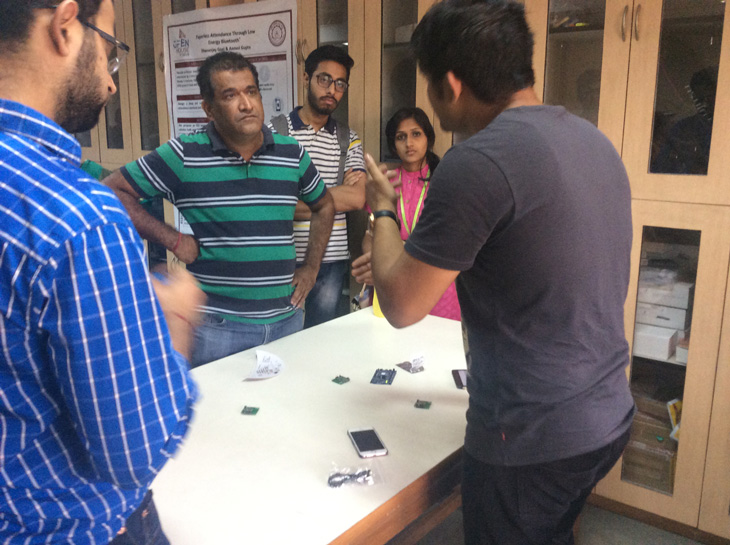 This may just be what human resource personnel have been looking for. Dhananjay Goel and Anmol Gupta, both 4th year students at the IIT, have designed an attendance system that doesn't use fingerprint or card readers. It's an app that detects the presence of every employee who has it running on her phone as soon as she enters the workplace. Using low-energy bluetooth, the app automatically records the employee's entry and exit timings, and can mark up to 1,000 people at once.
"Once available commercially, this should not cost more than Rs 1,500," says Goel. It comes with a chip that would ideally be placed at the workplace, and would automatically detect a person walking in and leaving.
4) Bus Buddy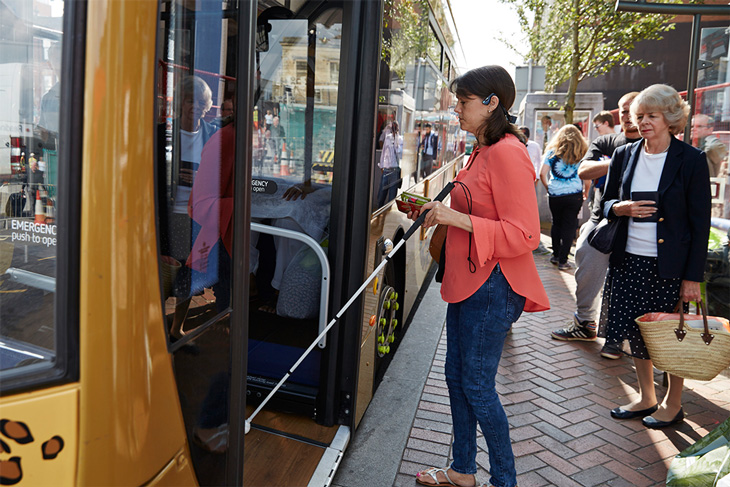 A small chip fitted on a bus or metro train would alert the app installed on a smartphone when the bus arrives at a designated destination. The application is meant to help the visually impaired commute with ease. The app provides voice alerts when the designated bus or a metro train is close to the user. "It will consume minimal battery, less than what most travel apps," says Saket Mehta, a research scholar at the IIT who helped develop it.
5) Biogas fuel for cars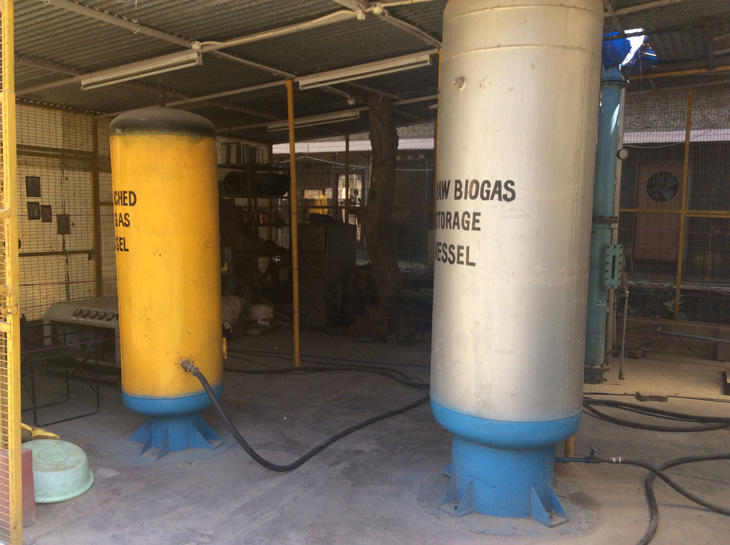 A group of researchers at the IIT have patented a technology that extracts methane from biogas by removing impurities such as hydrogen sulfide and carbon dioxide from it. The purified methane is filled into cylinders that can be fitted in cars the way CNG cylinders are. Cars can be switched to this fuel without in any way altering the design or working of the existing combustion engines.
More excitingly, this fuel produces lower harmful emissions than both CNG and petrol, and has mileage similar to the CNG. "We have already received approval from the road transport ministry to operate biogas run vehicles," says Vandit Vijay, who was part of the design team.