CES 2018: From an 8K OLED television to smart wearables, the largest tech show is around the corner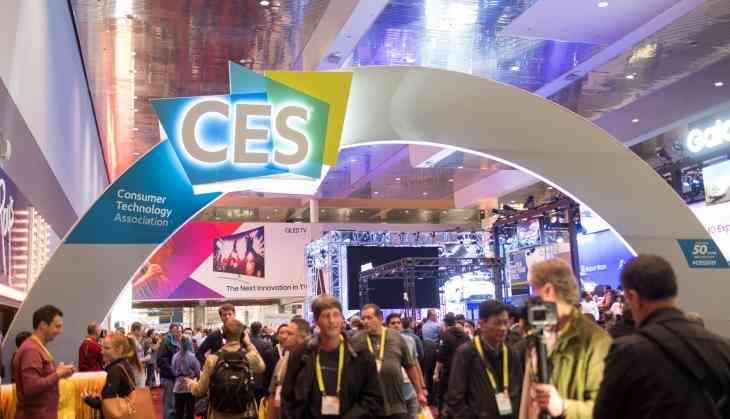 The premier annual gathering for everything technology kicks off next week. The Consumer Electronics Show (CES) in Las Vegas showcases the latest consumer electronics from laptops to self-driving cars and from smart home appliances to now 8K televisions. The event, right at the beginning of the year, sets the tone for the technology industry for the rest of the year.
CES 2018 will see a slew of announcements from numerous companies, various demonstrations and then some unique products that answer challenging questions that the industry is faced with. Last year, CES was all about Artificial Intelligence, Augmented Reality and Virtual Reality. Let's see what this year's show has in store for everyone.
CES 2018 details
The show throws open its doors to 200,000 attendees on 9 January in Las Vegas and goes on until 12 January. All the press events start on Sunday, 7 January. 7 January and 8 January are marked as media days.
The 200,000 attendees will come from about 150 nations and there will be close to 4,000 exhibitors, many of whom are start-ups.
Here's what to expect from CES 2018:
Largest 8K OLED Television
While 4k HDR TVs will take over CES, one company is planning to do better. LG will show off the world's first 88-inch 8K OLED display.
Besides this, LG and Sony will highlight all their latest OLED TV sets, Samsung, Sharp Panasonic and others will show off what they have in their LCD model range. There will also be transparent screens and some prototypes that never make it into production.
Ultimately, televisions at CES this year will feel like an evolution. They won't have anything groundbreaking but they'll still be far better than last years models.
Smart speakers
Last year was all about Google Home and Amazon Echo. Their voice assisted platforms were opened up to third-party OEMs and some companies like JBL and Sonos announced and released their own take on the smart speakers. 2018 will be no different. South Korean tech giant LG has already kicked things off with smart speakers that work with either Google Assistant, Amazon Alexa and its own Deep ThinQ intelligent voice platform.
Then there is streaming media company Roku. They are expanding their licensing program to include makers of soundbars, smart speakers and more. They have plans to launch a "Roku Entertainment Assistant". Ultimately, Roku wants to dominate the living room entertainment experience.
In fact, there are some new findings from research firm Canalys. Canalys estimates the global smart speaker market will increase to 56.3 million shipments in 2018.
Electric cars
CES is not an Auto Expo. Despite knowing that, many companies will be showing off the latest in - self-driving technologies, autonomous shuttles, electric scooters and many other future transportation ideas.
Chinese automaker Byton will be showing off their first car at CES. It's an all-electric SUV. Byton is referring to this as a "Smart Intuitive Vehicle".
Wearables
The trend among wearables for 20218 seems to be all about health. Some approved medical devices, some not yet approved and some that just want to show off by making outlandish claims.
Two areas of the CES floor are purely being dedicated to health and fitness tech. There could be gadgets ranging from blood pressure monitors, gluten sensors, fertility monitors, sleep trackers (these might go big) and others.
Alexa last year. Google Assistant this year
While Amazon stole the show with Alexa last year, this year Google doesn't want to be left behind. Smart gadgets aren't new to the CES floor but it wasn't until 2015 or 2016 when they became mainstream. For the past few years, it has been all about smart home tech. anything from light bulbs to power outlets and as written above, speakers.
Most of the devices that will be announced will in all likelihood support both Google Assistant and Amazon Echo as they'd rather not get subsumed in the wars between Apple, Google and Amazon.
You might also see some weird and offbeat gadget that you won't ever think you'd need. A few years down the line, they may not seem so ridiculous.
Smartphones & 5G
Smartphones have never been hot at CES and 2018 is going to be no different. Most manufacturers reserve their 'flagship' smartphone launched for Mobile World Congress in February. Still, there are a few who want to get their products out as soon as the year starts and CES is no better placed than that.
There were rumours of Samsung launching their latest flagship smartphone, Galaxy S9, but those were put to bed. For now, we have LG launching a 'raspberry red' version of their V30. Sony though is launching not one, but three - Xperia XA2, XA2 Ultra and Xperia L2 - smartphones.
Huawei is rumoured to launch a new phone at CES. It is holding a one-hour keynote address that will help kick off the trade show. Rumours are of Mate 10 Pro being discussed, if not launched. You'll just have to wait to find out.
Verizon, Qualcomm and Baidu will each have executives talking about the rollout of 5G at CES. Beating them to the punch is wireless network operator AT&T, who announced plans to launch 5G for smartphones by the end of 2018.
Robots
Don't expect anything unusual in the field of robots. There will be some new robots but nothing out of the ordinary. LG has confirmed that it is showing off a new concept robot during the show. Seven Dreamers is also showing off a robot named Laundroid. This one's speciality is folding laundry.
Laptops, processors, graphics cards and more
It's going to be another quiet year for laptops. Dell and Lenovo have already announced their new XPS 13 and ThinkPad laptops respectively but none of it is any groundbreaking tech. Samsung too has showcased its Notebook 7 Spin.
AMD might just be rolling out a sequel to their Ryzen CPUs as soon as March. CES is a good time for them to show off the technology behind it.
Intel might debut their new Kaby Lake G. This combines an Intel 8th-gen CPU with a custom-built AMD Radeon GPU.
Nvidia doesn't want to be left behind and thus its CEO Jensen Huang has a press conference scheduled. It might just be a consumer graphics card based on Volta.
Qualcomm unveiled its Snapdragon 835 Mobile PC Platform. This basically puts the smartphone chip into Windows PCs. Expect to see more of this at CES in the coming days.
With CES starting in just a few days, be sure to come back for much more from the trade floor in Las Vegas.