Bitcoin breakthrough: has tech's most stubborn mystery been solved?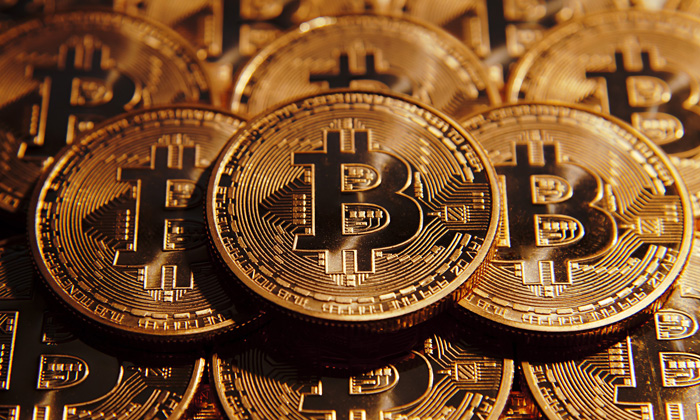 After bitcoin was written in 2008 and launched in 2009, it's become hard to envision a future without digital currency.
But one of the biggest mysteries of the technology world is who invented bitcoin - a currency that's now worth billions of dollars and is likely to be worth much more in the near future.
Also read - Why #AaronSwartzDay Matters: the genius whose 'fingerprints are all over the internet'
So far the technology's creator has been known only by his pseudonym - Satoshi Nakamoto. Who is Nakamoto? No-one can really say.
What adds to the mystery (in the words of Wired magazine, it's "one of the most stubborn mysteries of the 21st century") is the fact that the roughly one million bitcoin - worth $400 million - sitting in his digital wallets have remained untouched.
When touched, they could destabilise the currency completely.
The last anyone heard of Nakamoto was an email in April 2011. "I have moved on to other things", he wrote.
No one has met him in person. No photo exists and no real paperwork linking anyone to the creation of bitcoin has been found.
Till now.
The world is not enough
The hunt for the frustratingly elusive inventor - or inventors (there's an argument that Nakamoto's bitcoin code is so good that it must have been written by more than one person) - took a fresh turn this week.
It's not the first time: Nakamoto's been previously identified as a Finnish sociologist, a Japanese mathematician and an Irish student.
In March last year Newsweek infamously identified a man living in California, named Dorian Satoshi Nakamoto as the real Nakamoto after an investigation. That was another dud. Someone using an account formerly used by Nakamoto posted "I am not Dorian Nakamoto" on a coding forum.
And yet, there's a plausible new candidate
The latest name has emerged from two separate investigations - both by respected names in the tech world, Wired magazine and Gizmodo.
Both lead to the same conclusion: Craig Wright, an Australian academic, might just be the secret creator of the cryptocurrency.
It's either that, or that the two magazines (and Wright) are the targets of an exceptionally meticulous hoax.
Or that Wright himself has perpetrated this hoax himself for a bit of fun.
But on all fronts, Wright certainly does fit the bill.
He's a "brilliant and secretive technologist", Vox writes. His own company, DeMorgan Ltd, is described on his Linkedin page as "a pre-IPO Australian listed company focused on alternative currency."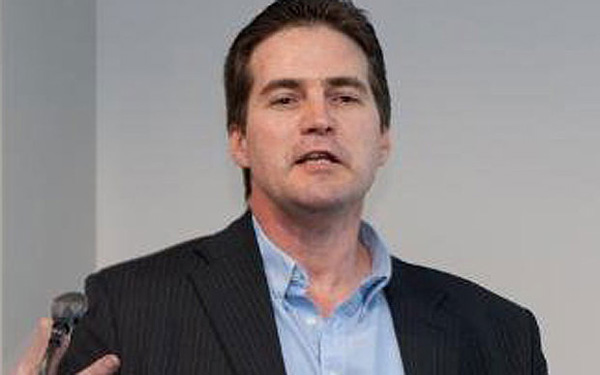 Among DeMorgan's subsidiaries, also listed on its website, are C01n, a Bitcoin wallet company; Coin-Exch, a Bitcoin exchange; and Denariuz, a Bitcoin bank, and one of the top supercomputers in the world, reports Gizmodo.
And to put the final nail on the coffin, Wright last year publicly announced his plan to establish the "world's first bitcoin bank."
Gizmodo talked to several people - including Wright's ex-wife - who seemed to believe that Wright was Nakamoto.
But yet others have claimed that for Wright to be Nakamoto is impossible.
Following the trail of breadcrumbs
The Wired story based its findings on multiple recorded links between Wright and the identity of Nakamoto, through leaked emails, old blog posts and public documents.
Wired's ultimate conclusion was that "despite a massive trove of evidence, we still can't say with absolute certainty that the mystery is solved. But two possibilities outweigh all others: either Wright invented Bitcoin, or he's a brilliant hoaxer who very badly wants us to believe he did."
Just hours after the Wired story, a twin story from tech website Gizmodo emerged: more emails and documents, independent research, similar findings.
In early November 2015, Gizmodo says it received a series of anonymous tip emails from someone who claimed to not only know the true identity of Satoshi Nakamoto, but who also claimed to have worked for him.
Bitcoin breakthrough: has tech's most secret inventor been discovered? Wired says yes
"I hacked Satoshi Naklamoto [sic]," the first message read. "These files are all from his business account. The person is Dr Craig Wright."
Sam Biddle and Andy Cush go on to write of their inquiry into Wright and Dave Kleiman, a computer forensics expert who died in 2013, and say that they "obtained confirmation from on-the-record sources that Wright claimed on at least two occasions that he and Kleiman were both involved in the creation of Bitcoin."
A questionable conclusion
Nathaniel Popper, a reporter for the New York Times, tweeted a few hours after the stories were released that he had been emailed by someone attempting to unmask Wright, and that he "didn't find it convincing at the time" but that he seemed fairly convinced that this could be Nakamoto.
. @a_greenberg @samfbiddle The details of the Wright-Satoshi link are very convincing but where I get stuck is the personality

- Nathaniel Popper (@nathanielpopper) December 8, 2015
Among the transcripts Gizmodo ran was an interview said to have taken place between Wright and the Australian Tax Office. "I did my best to try and hide the fact that I've been running Bitcoin since 2009 but I think it's getting - most - most - by the end of this half the world is going to bloody know."
The transcripts have yet to be verified. Vox suggests that some of the "evidence" is problematic and points to a hoax.
So does Vice.
That said, it is hard to refute the accumulated evidence suggesting that Wright and Nakamoto are, if not the same person, then certainly linked.
Also read - Copyright versus wrong: who's really to blame for illegal music downloads?
A few hours later...
The same day that Wired and Gizmodo published their findings, Wright's home in Sydney was raided by the Australian Federal Police.
So far, reports claim the raid is not related to Wright's now-suspected role in the digital currency's creation; rather, police say it is in connection to an investigation by the Australian Tax Office.
Why does it matter anyway?
Wired puts it this way:
"If Wright is Bitcoin's creator, the revelation of his work carries more importance than merely sating the curiosity of a few million geeks. The Bitcoin economy would need to consider that if his million-Bitcoin trust unlocks in 2020, Wright and those to whom he may have assigned hundreds of thousands of Bitcoins would be free to sell them on the open market, potentially tanking the cryptocurrency's price; debates within the Bitcoin community (...) may look to long-lost Nakamoto for guidance; the world would have to grapple with the full scope of Wright's vision when he unleashes the result of his companies' post-Bitcoin research. (...) And the intellectual history of cryptocurrencies would be forever rewritten."
The twists just don't stop
Soon after the revelations hit, someone claiming to be bitcoin creator Satoshi Nakamoto has denied being Wright.
In a posting to the bitcoin-dev mailing list with the subject line "Not this again", the email's author wrote "I am not Craig Wright. We are all Satoshi."
The address the message was apparently sent from, [email protected], is one of the email addresses formerly used by the creator of bitcoin.
A powerful creation myth
Usually when people invent something really cool, they're more than happy to take the credit for it. Yet here, we have obsessive anonymity. That just makes you wonder even more, "Who the heck is Satoshi Nakamoto?"
The disappearance of Nakamoto is brilliant in its own way. It guarantees ongoing publicity, helping him and Bitcoin attract followers and gain momentum by becoming a mythical figure of sorts. This way, he also manages to escape both public scrutiny and unwanted attention from regulators.
The financial revolution upon us
Bitcoin is decentralised, which means it doesn't need Nakamoto to continue. And it is an open-source technology, which means that anyone can suggest tweaks to the code - and over the years, many people have.
You can view its source code right on GitHub, a network where developers can work together on open-source projects.
It's an exciting currency. But as a technology, it can't be regulated. What can be regulated is the interaction between Bitcoin and the current economy using Bitcoin exchanges.
Nakamoto's disappearance lets him escape public scrutiny and unwanted attention from regulators
In the long run, a single coin could be worth even a million dollars, making it likely to replace gold. In fact, gold and Bitcoin share very similar properties: scarcity, durability, fungibility and the fact that they cannot be forged.
Since it spans international borders, it isn't easy to shut down and that's why governments have been forced to accept it.
Giving it further legitimacy is an October ruling from the European Court of Justice where the court said that Bitcoin should be treated as a foreign currency and thus be exempted from Value Added Tax (VAT).
With analysts predicting that Bitcoin users worldwide will grow to nearly 5 million by 2019, it's likely the fascination with Nakamoto's identity won't subside anytime soon.
And whether Wright is Bitcoin's actual founder or a spectacular hoaxer, may not in fact quite matter. At the end of the day, the virtual currency he's created has, like many things of brilliance, taken on a life of its own.
MORE IN CATCH - Your shopping on wings: Amazon's drone delivery is almost reality
Indians lost $28 billion to cybercrime last year. You're not as safe as you think
Microsoft's new software can tell how you're feeling from a photo