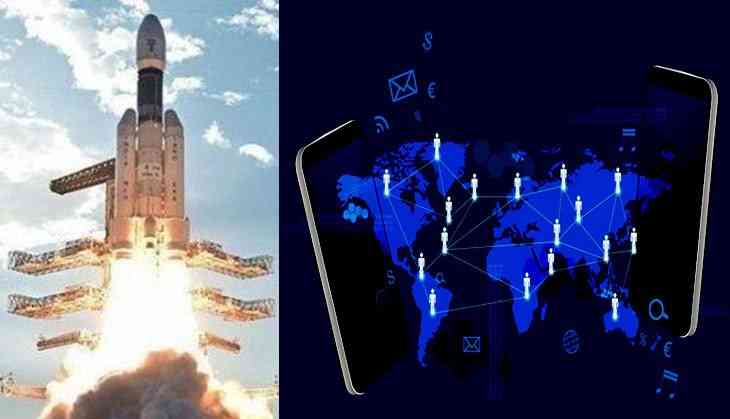 Are you face problem while using the Internet? If yes, then the Indian Space Research Organisation (ISRO) will be going to finish your problem soon. Yes, as India is all set to launch its heaviest satellite from the French Guiana by Europe's Ariane-5 rocket on Wednesday morning.
#ISRO to launch heaviest communication satellite GSAT-11 on Dec 5 pic.twitter.com/Teo1JNionI

— kashyap vaishnav (@kashyapvaishnav) December 3, 2018
With this new launch of a satellite, the speed of the Internet will become faster. Being one of the heaviest satellites weigh 5,854 kg, the Internet issue of Indians will soon to minimise.
Earlier, the satellite was scheduled to launch this year but due to some technical glitch, the Indian Space Research Organisation (ISRO) recalled the satellite in April because of some precautionary measure as the satellite GSAT-6A was also failed to launch and was went out of the control.
On 29th March, the signal of the GSAT-6A was also lost soon after it gets launched and turned to be the failure of ISRO.
GSAT-11 is one of the highest-throughput satellite and it would carry around 40 transponders in the Ka-band and Ku-band frequencies.
This bandwidth will provide the highest connectivity with up to 14 gigabits per seconds (GBPS) data transfer speed.
"Launch of four high-throughput satellites will provide the country broadband connectivity of over 100 gigabits per second (Gbps) by next year," Isro chairman K Sivan recently told TOI.
Out of the four satellites, two GSAT-19 and GSAT-29 satellites have been launched successfully. Now, GSAT-11 will launch on 5th December 2018 and GSAT-20 is scheduled to next year. All of these satellites will improve the Internet speed, especially in rural areas and will help to bridge the digital divide in the country.
Watch Video:
Also read: NASA lands a new robot on Mars to study another world's deep interior; check out latest visuals