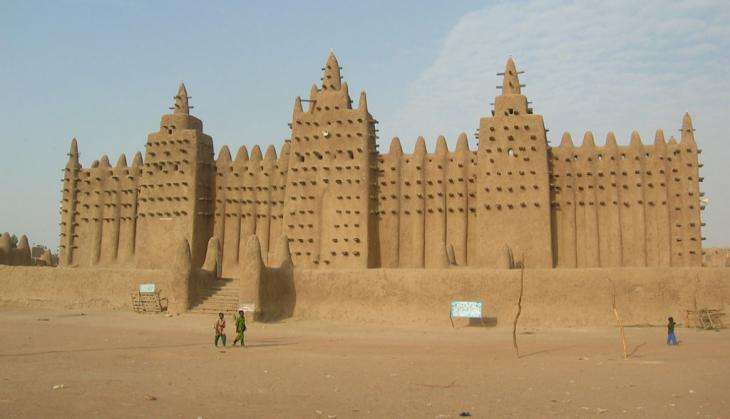 Fifty-five out of a total of 1,052 heritage sites around the world feature on the UN cultural organisation's World Heritage in Danger list.
By listing such sites, UNESCO is seeking to mobilise the international community to protect them.
During its 40th session in July, 2016, in Istanbul, UNESCO's World Heritage Committee added sites in Mali and Uzbekistan to the list, along with Libya's five world heritage sites which have already been damaged by conflict in the North African country.
Conflict, earthquakes and other natural disasters, pollution, poaching, uncontrolled urbanisation and unchecked tourism development pose major problems to world heritage sites, UNESCO says.
It lists two categories of dangers: either "ascertained" -- specific and proven imminent threats -- or "potential", when property faces threats which could negatively affect its world heritage value.
Adding a site to the list allows the allocation of immediate World Heritage Fund assistance to the endangered property.
It also alerts the international community to these situations in the hope that it will join efforts to save the endangered sites, and allows conservation specialists to respond efficiently to specific needs.
Numerous national parks are also listed, including in the Democratic Republic of Congo, the Central African Republic and Senegal.
The Everglades National Park in the US state of Florida was listed in 2010.
-PTI