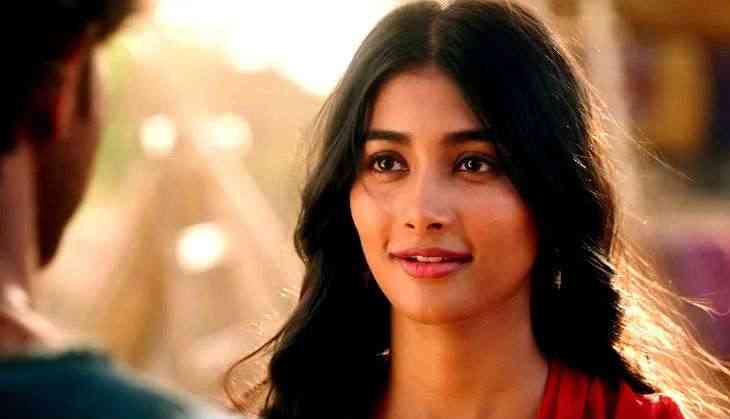 Southern industry very welcoming to outsiders, newcomers: Pooja Hegde
She already gave a blockbuster in the southern industry before getting her big break in Bollywood with magnum opus "Mohenjo Daro". Actress Pooja Hegde says that she enjoys shooting down South as she feels that the people there are very welcoming to outsiders and newcomers.
"I love the South Industry and have a lot of respect for it. I started from there, they are very welcoming to outsiders and newcomers. It has been treating me really well. My fan base is increasing and more than anything I really enjoy shooting," Pooja told IANS in an interview.
The actress says that both Bollywood and the southern industry have the same functioning.
"It's just the language that changes," she said.
"I have enjoyed shooting down South and I will of course like to continue to shoot in both South and Hindi cinema. Right now my priority is doing good films and be continuously working. For me South is something special, there is a thrill of being in a big set, creating something new, which I am currently actually doing in South right now," added Pooja who is hopeful of doing romantic Hindi films soon.
"There is a lot more that I want to do, try new things. I am dying to do a sweet romantic comedy, a sweet love story," she said.
Pooja , who mostly played the girl-next-door in her Telugu films, was seen in a glamorous avtaar in "DJ". In Ashutosh Gowariker's directorial film "Mohenjo Daro", she was seen playing the role of Channi.
Asked if she got a smooth break in Bollywood, the actress said: "I would never say my journey has been smooth, it's been a roller coaster ride."
"There have been ups and downs, but its definitely been exciting as a person who is not from the industry to get a film opposite Hrithik and have a director like Ashutosh Gowariker. It was a dream debut. Somewhere I do feel that I am blessed that I have come this far. But I have a long way to go and a lot more to prove," she said.
Talking about her other associations, she has been roped in as the brand ambassador of Hindustan Unilever' s new skincare brand Citra -- a brand that has carefully created products using ingredients like the Korean Pink Pearl and the Japanese Green Tea over the last three decades.
When it comes to her own beauty regime, Pooja says that "one of the fundamental things is that you should never sleep with makeup on."
"No matter how tired I am, I always remove my makeup and make sure I wash my face well with a good face wash. We have to be very conscious about using good skincare ingredients like Japanese Green Tea, especially since we live in polluted cities, so we need to ensure that our pores are clean and it gives the skin time to breathe," she said.
She also says that post the limelight, she has become more conscious about skincare routine.
"I feel in India, a lot of us ignore skincare routines, which is very important. I think post joining the industry, I am more aware of the need for a healthy glowing skin. I make an extra effort to moisturise my skin, pamper it and treat it very well," she said.
-IANS