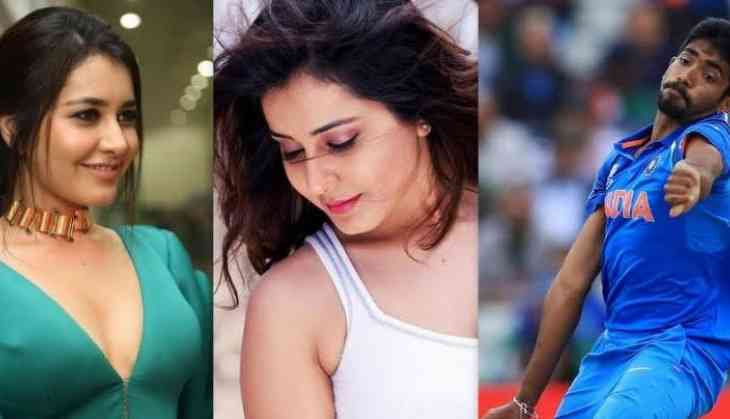 Pic: Raashi Khanna, Jasprit Bumrah
Film actresses falling for the cricketers are nothing new in India. The loves story-turned-wedding of Indian cricket captain Virat Kohli and Bollywood actress Anushka Sharma is well-known to every fans.
Recently, many media reported that popular South film actress Raashi Khanna is dating none other than Indian cricket pace bowler Jasprit Bumrah. There were also reports that Raashi Khanna watches cricket matches only to see Jasprit Bumrah's bowling.
However, Raashi Khanna squashed the reports and stated that she had never met Bumrah personally and all these rumors are completely baseless.
"I know that Bumrah is an Indian cricketer, that's it. There is nothing beyond that. I don't know him personally and I have even never met him yet. There is no truth in it (relationship rumors). It is sad to see such linkup rumors circulating on social media about a woman without any proper information," Raashi Khanna said.