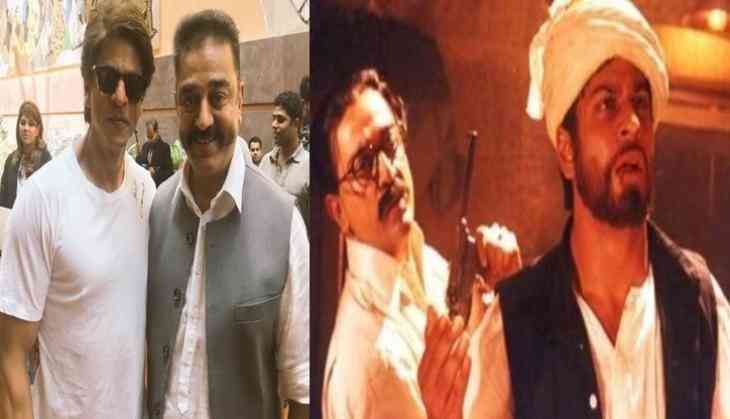 Pic: Shah Rukh Khan and Kamal Haasan, Still from Hey Ram
Hey Ram is considered as one of the brilliant films of legendary actor-director Kamal Haasan. The historical fiction-political thriller stars Kamal Haasan in the titular role of Saketharaman Iyengar. Hey Ram also featured an ensemble star cast including Shah Rukh Khan, Hema Malini, Rani Mukerji, Girish Karnad, Naseeruddin Shah, Om Puri and Vasundhara Das.
Despite doing good collections at the Box Office, Hey Ram went on to bag three national film awards in the year 2000. Apart from Kamal Haasan's acting, Hey Ram has been praised for Shah Rukh Khan's acting as well as Amjad Ali Khan.
However, not many are aware that the Bollywood superstar only got a wristwatch to star in Hey Ram.
Kamal Haasan himself revealed the update in one of his recent interview.
"Shah Rukh only got a wristwatch for acting in my film at the time because, by the end of it, I had nothing left in hand. Now, he is the brand ambassador for a watch brand", Kamal Haasan said.