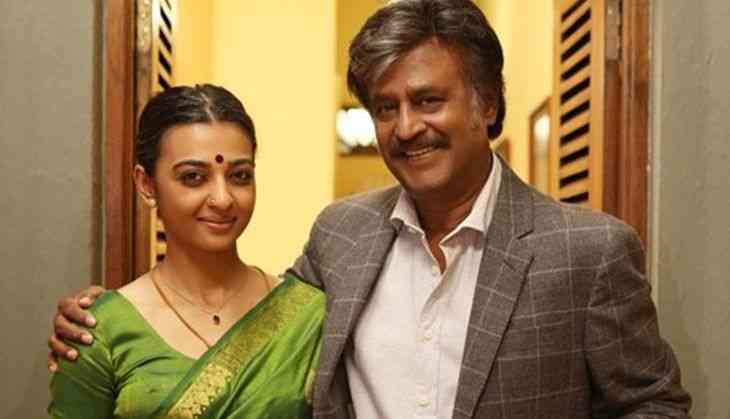 Pic: Radhika Apte and Rajinikanth in Kabali
Rajinikanth is considered as the biggest superstar of Indian cinema. Unlike other Indian celebrities, Rajinikanth is also known as a real life superstar as well. Thalaivar's co-stars including Amitabh Bachchan, Kamal Haasan, Shah Rukh Khan, Akshay Kumar, Anushka Shetty have always praised Rajinikanth for his simplicity and humble nature as well.
Recently, popular actress and Rajinikanth's Kabali heroine Radhika Apte stated that she had to slap one South superstar for misbehaving with her. Though she didn't reveal the identity of the hero, a few section of media started mentioning Rajinikanth's name along with Telugu actor Balayya.
However, in her recent interview, Radhika Apte stated that Rajinikanth is a terrific person to work with and is a thorough gentleman.
"I did a Tamil film (Kabali), and with Rajinikanth sir, it( bad experiences) never happened to me. He was the nicest and the most wonderful human being. I am not saying that the whole industry is like that at all. There are just a few people like this, and these two particular Telugu films were such bad experiences", Radhika Apte said.