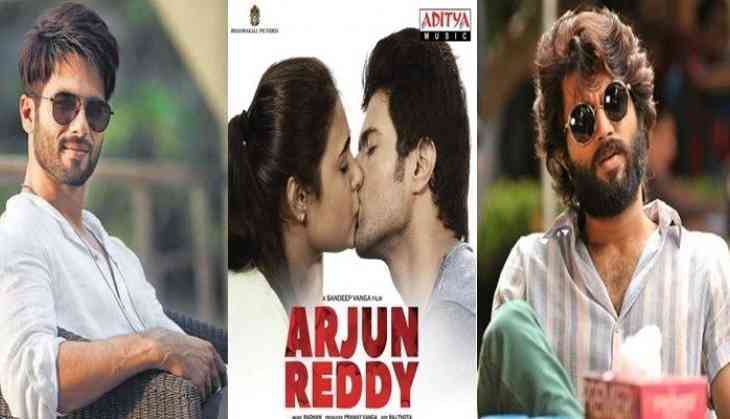 Pic: Shahid Kapoor, Arjun Reddy poster, Vijay Deverakonda
It's known that Sandeep Vanga is remaking his Telugu cult film Arjun Reddy in Bollywood soon.
Earlier, many media reported that Arjun Reddy will reprise Vijay Deverakonda's role in the Bollywood remake, Sandeep Vanga squashed the reports and said Shahid Kapoor will essay the lead role in the film, which also marks his Bollywood directorial debut.
After Sandeep Vanga, Shahid Kapoor too confirmed that he's planning to star in the Hindi remake of Arjun Reddy. The Kaminey actor was interacting with the media during the 19th IIFA Voting Weekend.
When asked about Sandeep Vanga's statement about casting Shahid Kapoor in Arjun Reddy remake, he said,
"Sandeep Vanga also thinks that I am the right choice? Then I have to think. I am very excited that it might come to me. It might happen. You will hear an official announcement if anything happens," Shahid concluded.