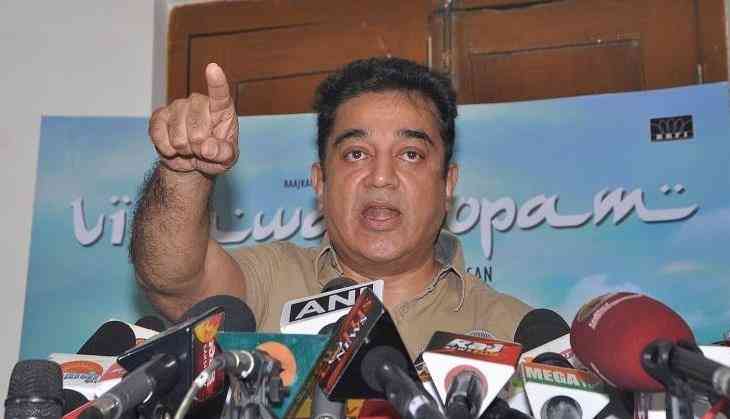 Pic: Kamal Haasan (file pic)
Kamal Haasan is currently facing lot of criticism from various women groups after he revealed the name of the Malayalam actress who was abducted and assaulted in a moving car on February. The veteran Tamil actor had revealed the name of the actress in his press meet on Wednesday night and also stated that no wrong in revealing the name of the victim. He further said that you can call her as Draupadi as well if you want to call her.
However, Kamal Haasan's remarks has not gone well as many film lovers including the female fans of the actor have demanded an apology from the actor.
The superstar took to his Twitter account to express his views in a series of tweets;
"Apologize say women, while I love & fight 4 them.I will bend 2 no woman or man 4 no reason. U r penalizing the lawyer & missing criminals. Cant name her? Name her after my mother or my daughter. This war will be fought.Yeh hai Mahabharath katha. Jago My lady bharath. Salaam. If you still want me to apoligize I will. No one is above law ...except your gods. God is no reason just a ruse for some", (SIC) Kamal Haasan tweeted.