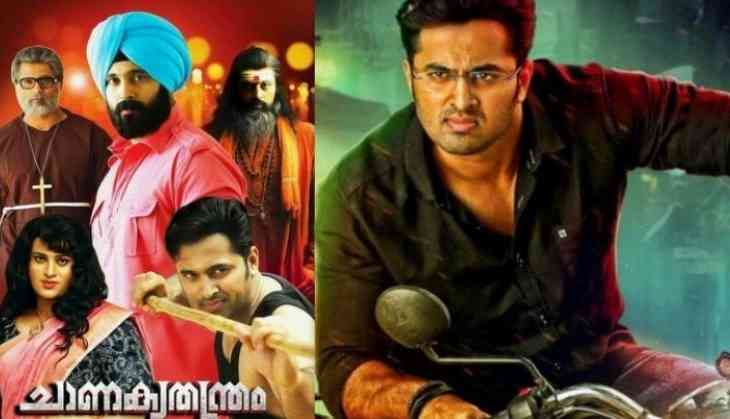 Unni Mukundan in Chanakya Thanthram
Thursday saw the release of Unni Mukundan's much awaited film Chanakya Thanthram. Directed by Kannan Thamarakkulam and bankrolled by Muhammed Faisel, the film stars Sshivada and Shruti Ramachandran in female leads. Chanakya Thanthram also marks the second association of Unni Mukundan - Kannan Thamarakkulam duo after the 2016 hit Achayans. The film also stars an ensemble cast including Anoop Menon and Hareesh Perumanna.
Chanakya Thanthram is the third Unni Mukundan release of the year and his fourth release in a span of four months. Expectations are high from Chanakya Thanthram as the Malayalam Youth Icon's previous three releases Masterpiece, Bhaagamathie and Ira were money spinners the Box Office. Also, the film was recently in news for the making video of actor's preparations for the female role 'Karishma' and the song 'Etho Vazhitharayil', sung brilliant by the actor himself to the tunes of Jimikki Kammal composer Shaan Rahman.
Will Unni Mukundan deliver yet another hit with Chanakya Thanthram? Can he score a hat-trick of hits after Bhaagamathie and Ira this year? Let's analyse: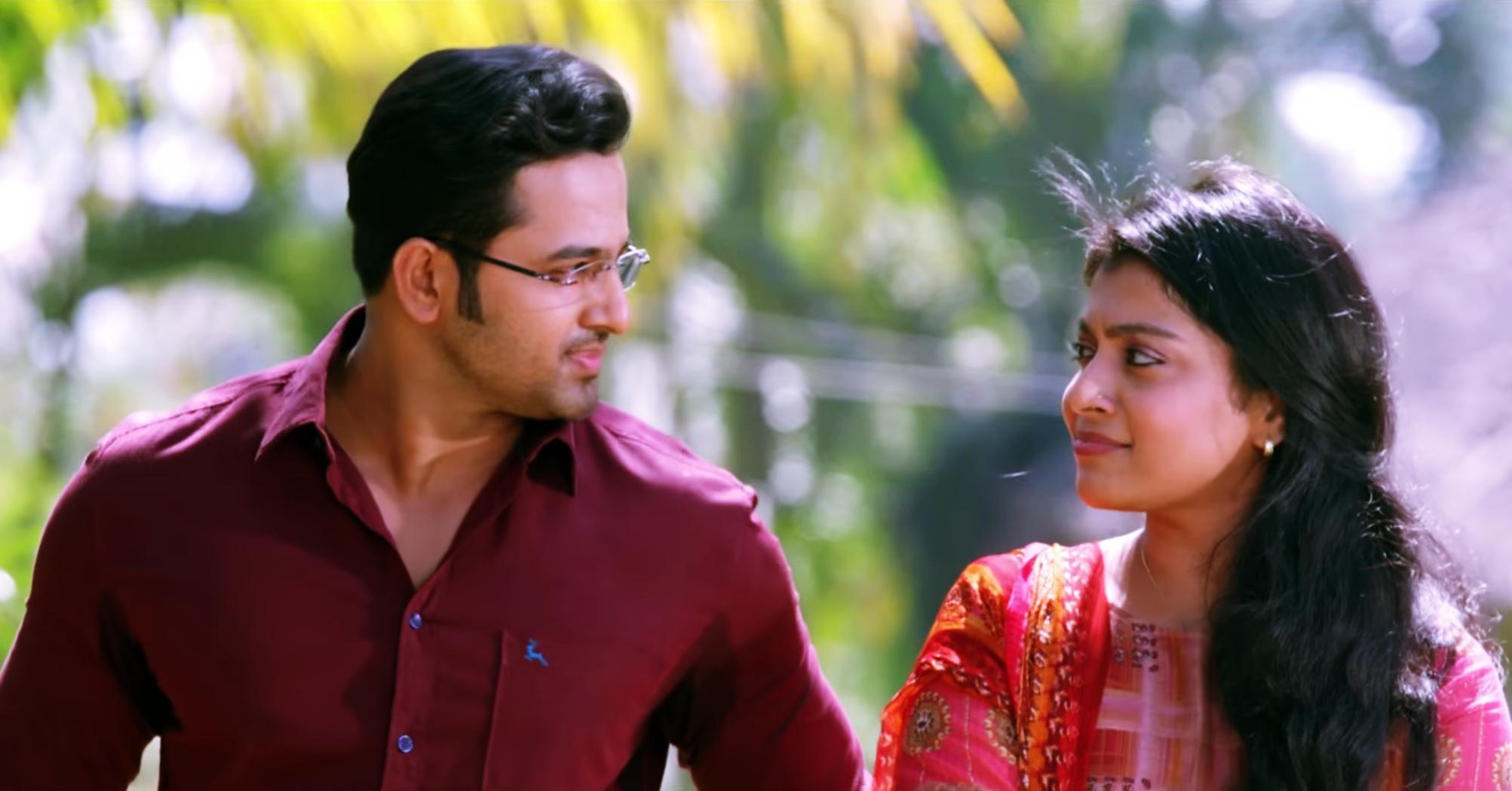 Unni Mukundan and Shruti Ramachandran in Chanakya Thanthram
Arjun (Unni Mukundan) is an intelligent criminologist with great observation skills, who aspires to become a private detective. He shifts to Cochin to join a private detective company owned by Irene (Sshivada). He is given a task of gathering information about four people by monitoring them secretly. He does his job with great passion and impresses her by solving all the cases assigned to him, that too within a short span of time. During his task, he meets an orphan girl Andrea (Shruti Ramakrishnan) and eventually develops an attraction towards her.
However, Arjun is given a task of collecting information about Andrea. Despite a rule that private detectives are not allowed to get into relationship with any of the people they follow, he falls in love with Andrea.
As Arjun becomes curious about the reason behind monitoring her, the film takes an interesting twist and turn and what happens later has been narrated in Chanakya Thanthram.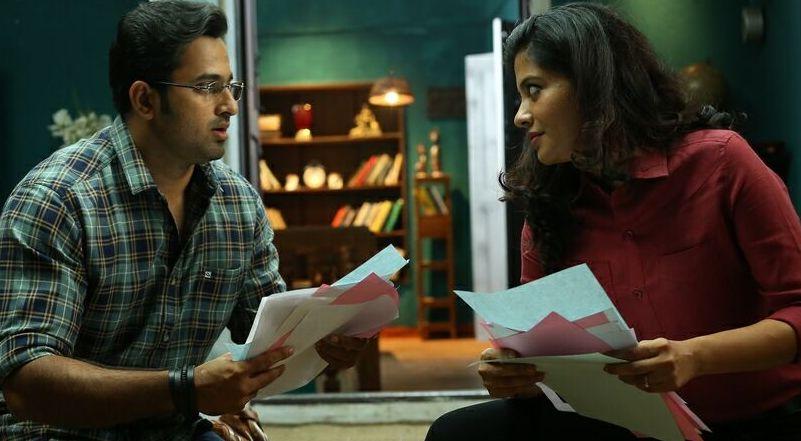 Unni Mukundan and Sshivada in Chanakya Thanthram
The story of Chanakya Thanthram may sound similar to P.Ramesh's 2014 mystery thriller Thegidi, however it's not a complete rip-off from the Tamil film. Kannan Thamarakkulam has succeeded to narrate the story in a fresh manner with all the elements of a commercial entertainer. While the film runs on a simple plot, its crisp screenplay keeps the audience engaged. Chanakya Thanthram is his best work so far and there's no denying that he has learned from his mistakes in his first few outings and improved a lot as a director. Kannan Thamarakkulam managed to showcase an important message through the film and that's his success as a director.
The first half of Chanakya Thanthram entertains with many fun moments while the second half continued it's entertaining pace with a solid suspense and an important message for the society.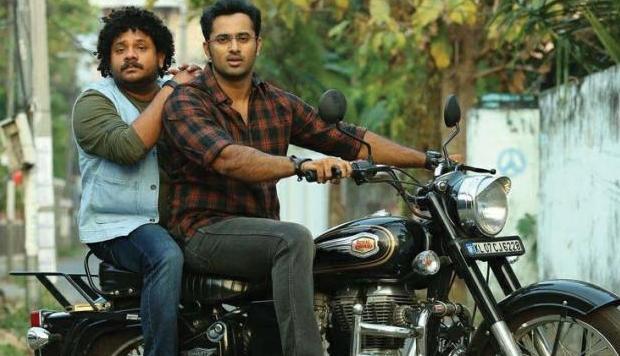 Hareesh Perumanna and Unni Mukundan in Chanakya Thanthram
Chanakya Thanthram is not a typical mass film where you can see Unni Mukundan bashing up the goons and delivering power-packed dialogues. In Chanakya Thanthram, you will get to see the 'actor' Unni Mukundan than the 'mass hero' Unni Mukundan. With a charming face and an innocent smile, Unni Mukundan was adorable as Arjun and super entertaining in his lady avatar Karishma. Also, his fans have a massive reason to rejoice as they can see their idol's return in one of his most loved onscreen avatars, as Harinder Singh aka Mallu Singh. The Muscle Aliyan of Malayalam cinema comes out as exceptional in the film and there's no two opinions on that. It's good to see Unni Mukundan in different roles with his each releases and delivering back-toback impressive performances. He is the heart and soul of the film and manages to carry a smile on the audience whenever he appears on the screen.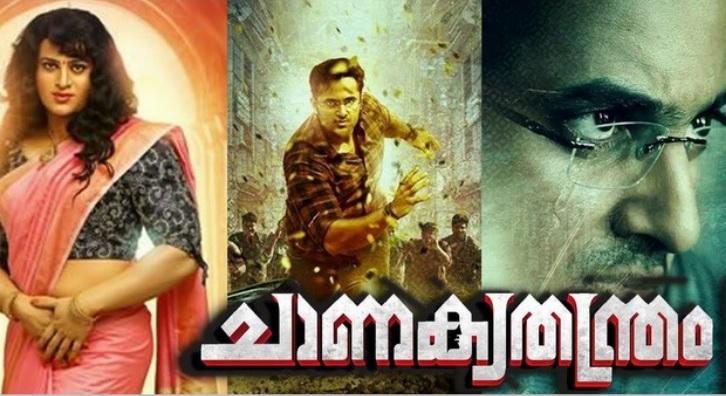 Unni Mukundan in Chanakya Thanthram
Chanakya Thanthram has also succeeded to bring in good performance from the supporting cast as well. Sshivada and Shruti Ramachandran have done thier respective roles brilliantly as Irene and Andrea while Hareesh Perumanna, as usual was impressive as Unni Mukundan's friend. Anoop Menon has put in a decent performance, though the artificial beard and unremovable goggles on his face looks boring throughout the film.
Chanakya Thanthram does have its own share of flaws as well, especially in it's technical parts. Shockingly, Shaan Rahman has come up with one of the weakest BG scores of his career in Chanakya Thanthram. The composer, who's known for his hit music/BG score in romantic-family entertainers has failed big time in the Kannan Thamarakkulam film. However, he managed to win brownie points for his soulful music in the song 'Etho Vazhitharayil' crooned beautifully by Unni Mukundan and Tessa.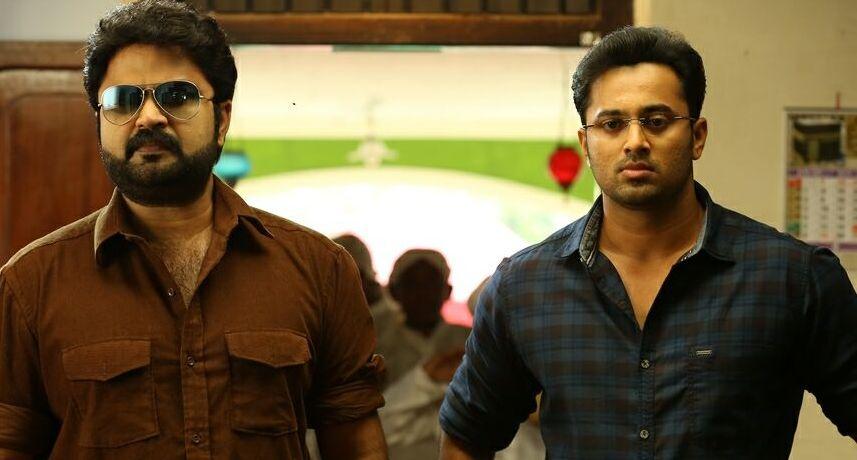 Anoop Menon and Unni Mukundan in Chanakya Thanthram
On the whole, Chanakya Thanthram is a good entertainer for both the mass and class audience. At the Box Office, the film has every chances to become Unni Mukundan's fourth hit in a row.