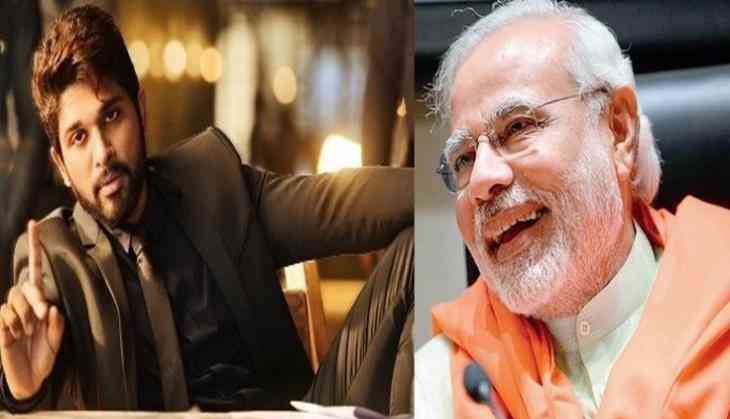 Pic: Allu Arjun, Narendra Modi
Telugu superstar Allu Arjun is once again in news, but this time not for his upcoming film Naa Peru Surya Na Illu India, instead for his interview given to popular magazine Opinion Express.
Reportedly, in his interview to Opinion Express magazine Allu Arjun stated Indian Prime Minister Narendra Modi as his inspiration. Allu Arjun was attending the event organized by Opinion Express where they have announced him as the Stylish Star Of The Millennium.
However, the Bunny actor's statement came at the wrong time because the people of Telugu speaking states are literally fuming on Narendra Modi for his step-motherly treatment towards the South states, especially to Andhra Pradesh after bifurcation. In fact, most of the Telugu people have already started criticizing Allu Arjun that he shouldn't have showered praises on Indian Prime Minister.
Interestingly, Andhra Pradesh and Telangana people are disappointed with BJP and the rule of Narendra Modi, as he failed to fulfil the promise made during the bifurcation of the state.