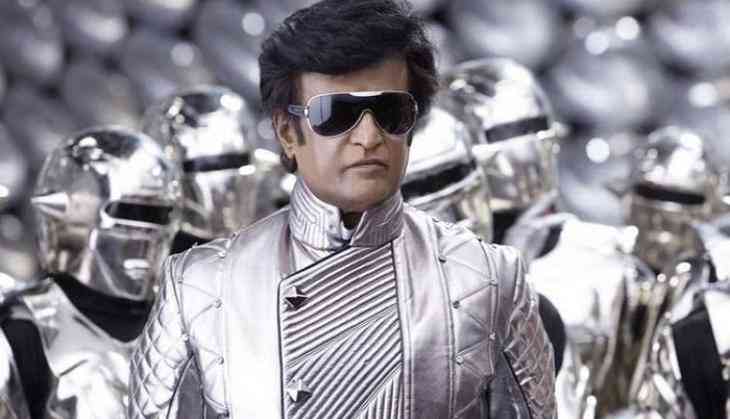 All the Rajini fans! After eight long years 'Thalaiva' holds special darbar
Fans of Thalaiva, Rajinikanth could not have asked for a better Monday morning. After a hiatus eight years, the 66-year-old-actor met his fans in Chennai.
While addressing the fans, the ' Kabali' star told about all the media reports that stated he changes his mind often.
'People used to say I was scared, nervous and I change my mind often. But I think clearly and make decisions accordingly.' he shared.
Talking about why it took eight years for him to meet his fans, the actor said, 'Some of my movies after ' Enthiran' were not good, so that is why I could not see you all. That is why I planned to meet you all and asked you all to come. People used to think that I do such publicity stunts during the release of my movie. But I don't need this, I have you (fans).'
The last such meeting with fans was in 2009, post his ' Sivaji' success. He also thanked Tamil film director SP Muthuraman, whom he considers him as a big brother for showing a way to lead a good life.
SP Muthuraman and Rajinikanth have worked together in 25 films out of which 21 were blockbusters.
'SP Muthuraman is like a brother to me and he taught me many things. He used to tell me to meet my fans often, take photos with fans. I used to have a bad habit of drinking and once I came late on the set. SP told me that I am the hero if I come on time rest will too,' he shared.
The actor also stated that he has no plans of getting into politics and he wants to fulfil his responsibility as an actor with sincerity. He also assured his fans that he would keep on working hard and keep on giving them good movies.
According to sources, the superstar will be meeting his fans in ' batches', between May 15 and 19. Invitations were sent to all the respective fan clubs to attend the various sessions that will be held.
Earlier, Rajinikanth was supposed to hold a similar meeting but had to postpone it on a request made by them for individual photographs for which more number of group interactions was required.
-ANI