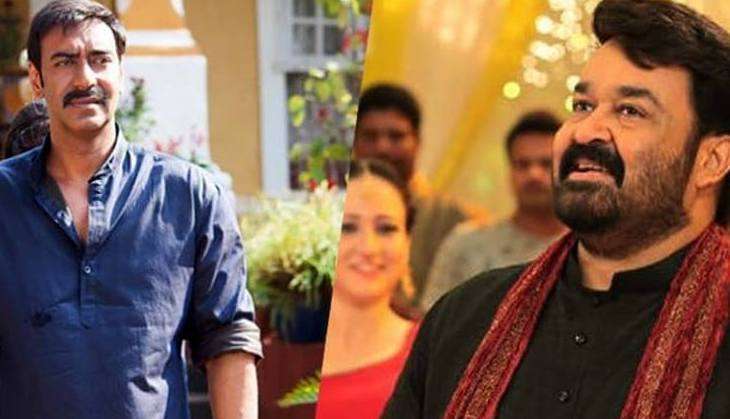 Popular Malayalam director and National Award-winner Priyadarshan recently revealed that he is planning a Hindi remake of the Mohanlal blockbuster Oppam, which was the third all-time highest Malayalam grosser at the Kerala Box Office. Written by Govind Vijayan, Oppam is bankrolled by Mohanlal's friend Antony Perumbavoor under the banner of Aashirvad Cinemas.
The film, which had released on 8 September as an Onam release has recently completed its 100-theatrical days at the Kerala Box office. Oppam also marked the 40th collaboration of Priyadarshan - Mohanlal duo. The film is still running to packed houses in limited screens across the Kerala and has so far grossed Rs. 63 crore worldwide.
And now, Priyadarshan had confirmed that the Bollywood remake of his Oppam will have none other than Ajay Devgn as the main lead. The Bollywood actor will reprise the role of a blind lift operator, portrayed by Lalettan in Oppam. The Hindi remake of Mohanlal's 2013 blockbuster Drishyam too had Ajay Devgn in the lead role.
Earlier, there were reports that Priyadarshan is planning to cast either Shah Rukh Khan or Aamir Khan for the Bollywood remake of Oppam.
Meanwhile, due to the public demand,the Telugu dubbed version of Oppam titled Kanupapa is slated to be released in Andhra Pradesh and Nizam circuits on December 30.