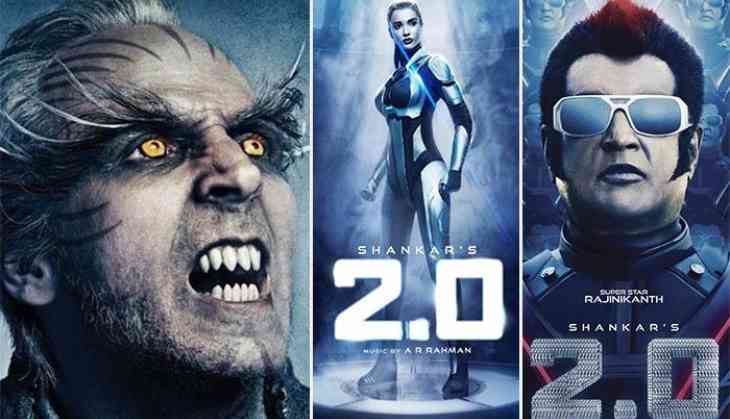 Fans of Rajinikanth and Akshay Kumar have a reason to rejoice as their upcoming film 2.0 is all set to create an unique record soon.
Recently, when Saudi Arabia announced that they are going to lift the ban on cinema halls, most of the filmmakers welcomed it as a progressive move. Saudi Arabia had shut down the movie halls in the 1980's and since then the country was left out of the film business.
And now, according to media reports, cinema halls in Saudi Arabia are expected to resume the film screening from March 2018 and the makers of 2.0 are hoping to release their mega budget flick in Saudi Arabia. If all goes well, the Rajinikanth, Akshay Kumar starrer could be the first Tamil film to have a theatrical release in Saudi Arabia.
Raju Mahalingam, the creative head of Lyca Productions, said "The overall revenue for a big film production can increase by 30%. Since movies have now begun to open in Hindi, Tamil and Telugu in India, we hope to release them in all three languages in Saudi Arabia too. A new market in West Asia, where a substantial number of Tamil and Malayalees stay, will be a big boost for our movies".
Directed by Shankar, 2.0 is expected to release in April, 2018.