Saffronisation in education scares me: Manish Sisodia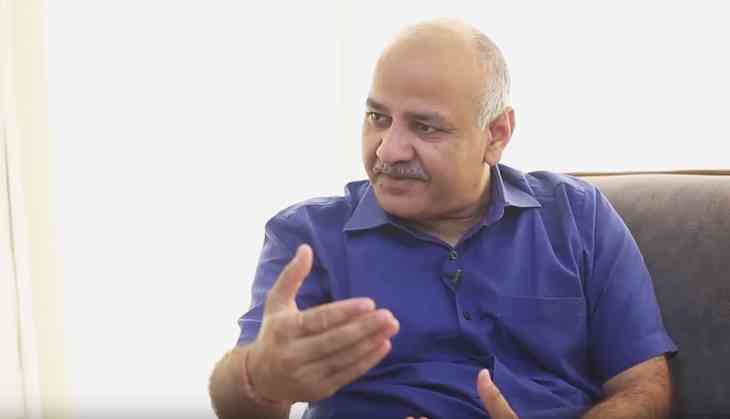 (Manas Gurung/Catch News)
Delhi Deputy Chief Minister and Education Minister Manish Sisodia spoke to Catch on issues affecting the education system in the Capital and elsewhere in the country. He talked about the safety of students in school in the wake of the gruesome murder of seven-year-old Pradyuman Thakur in Ryan International School, Gurugram.
"The incident has scared every parent across the country. In Delhi, we are working hard to ensure that an incident like that never happens in the state again. We have taken the extreme decision to install CCTV cameras in every classroom," Sisodia said.
"Though I am of the opinion that governments should not be allowed to invade the privacy of citizens, but these are extreme circumstances. This we have done to fix accountability. The head of each school in Delhi will have to file monthly reports on the Delhi government website verifying that every CCTV camera in their campus is working and is being monitored. Each support staff in the school has to have police verification and their report must be filed with the Delhi government," he added.
Speaking about the similar incident that took place in Ryan International School in Vasant Kunj where six-year-old Divyansh was found dead in a water tank in the school premises last year, Sisodia said, "I had recommended a CBI inquiry in that case but it wasn't my call to make. If a CBI inquiry had taken place last year, it would have surely found negligence by the school, and the steps that are being taken now across schools would have happened last year itself."
Sisodia even insinuated that no conviction was made in the case last year given the school management's close relations with the current ruling party. "I hope that Pradyuman's parents get the justice that was denied to Divyansh's," he said.
Sisodia told Catch about the government's plan to extend the issue of vigilance in colleges across the city as well. "It is not necessary that incidents like these can only take place in schools. We plan to increase safety in colleges too," he explained.
On being asked about the Delhi govt's 'Chunauti 2018' programme that segregates students in a class into three categories, 'Pratibha', 'Nishtha' and 'Vishwas', based on their academic performance, Sisodia said –
"The point is not to discriminate between students, but to have a different approach to teaching students in each of these categories. Because of RTE's no detention policy, many students did not have the knowledge and understanding required for the particular standard. Hence with this programme, a different teaching approach will be adopted for different category students."
"Our education system should be forward-thinking and forward-looking. We are focusing on the wrong aspect. Giving importance to a certain ideology, and removing aspects from education that do not follow that ideology is the agenda for this government. How will we encourage debate and understanding when only a certain type of content is being taught? What they will create is a bunch of robots who do and say as they are told. We are following the world in terms of education whereas we have the intelligence and capabilities of setting an example. The government just wants to be stuck in the past and has no understanding of creating a better future," Sisodia said, speaking about the changes in school and high education curriculum across various states by the ruling party.
"Saffronisation in education scares me," he said.
Speaking to Catch, Sisodia also addressed the ongoing feud with Delhi University and what the government plans to do about it.